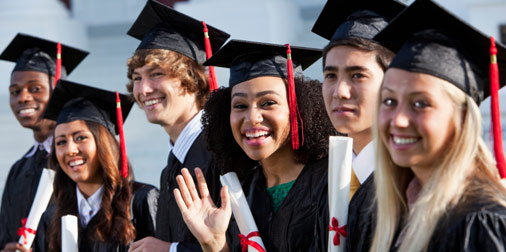 Attending School in Southwestern PA
April 6, 2015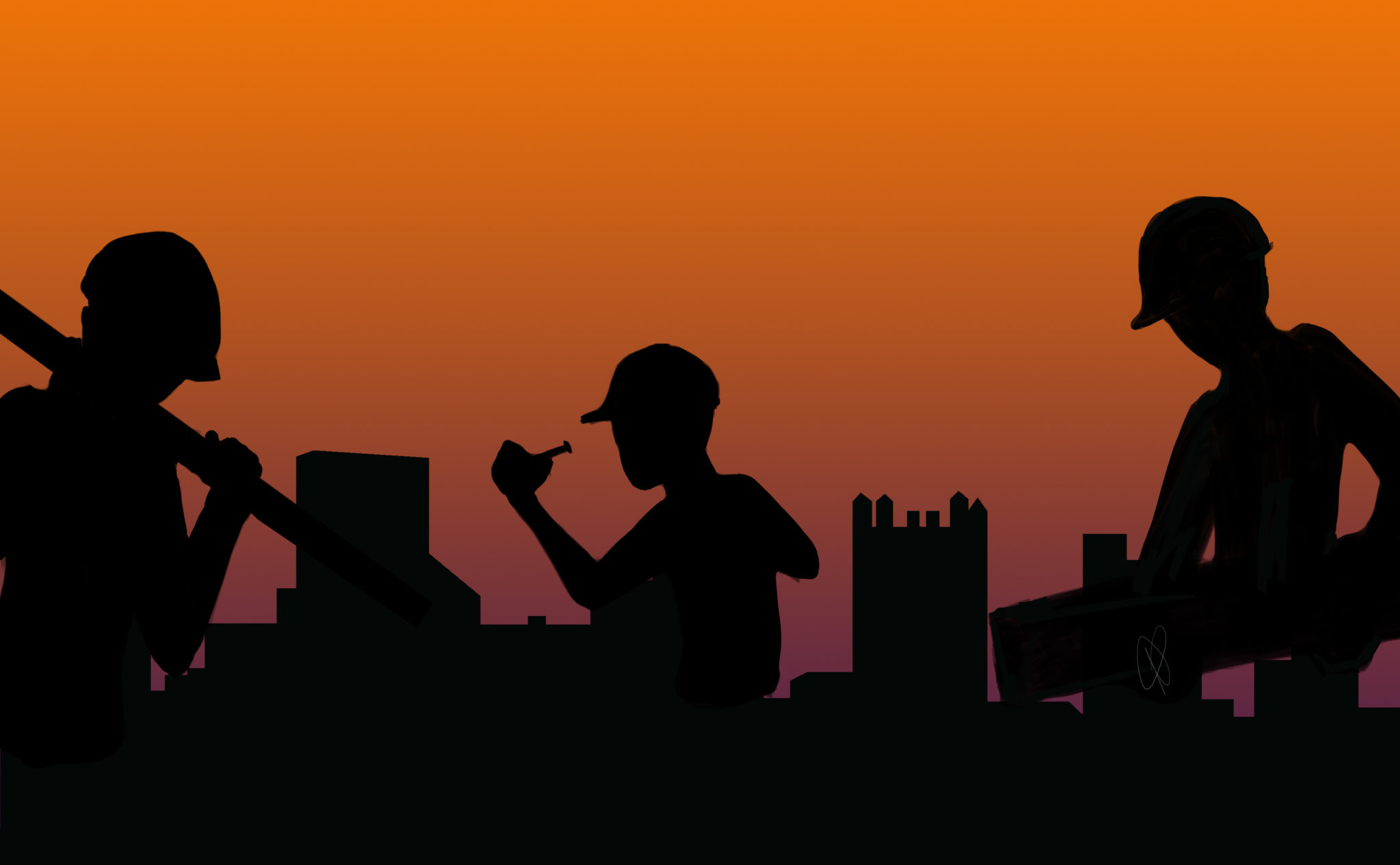 Labor Unions of Pittsburgh
April 23, 2015
If you have recently moved to the Pittsburgh area, you may be wondering how to adapt to living here. How do you familiarize yourself with everything the region has to offer? How do you fit in? While Pittsburgh may seem puzzling at first, never fear; we have provided a cheat sheet for acclimating yourself to your new home, and before you know it, you'll soon be feeling like a native Pittsburgher.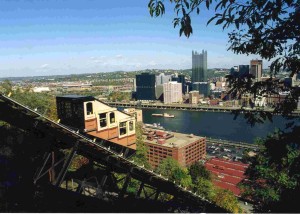 Getting Around
If you come from an area where the roads are neatly laid out in a grid pattern, you may get lost when you first come here. Because our topography includes steep hills, three rivers, and numerous streams and creeks (commonly pronounced "cricks"), our roadways tend to be winding, hilly, and traverse many bridges and tunnels. Our a public transit system is also a bit unusual because it not only includes PAT (Port Authority Transit) buses and a limited light rail system called the T, but also two inclines, those trolleys you see climbing the steep sides of Mount Washington.
However, we do have a beltway system that radiates from Pittsburgh's center, like ripples on a pond, into six color-coded routes. We also have three major parkways, the Parkway North, West, and East. A GPS system would be very helpful, but don't worry if you get lost because Pittsburghers have a reputation of being more than willing to give directions or even escort you to your destination. Taxis, as well as services like Uber, can also help to get you around town. Biking here is a bit of challenge especially in the winter, but the area has been adding bike lanes and trails for those who like to get around on two wheels.
A word of warning for drivers: Pittsburghers are notorious for jaywalking. While more and more people are observing crosswalks and signals, be on alert for those going freestyle. Also, driving here in the snow can be challenging for a newcomer, but just remember to take it slow and that road salt is your friend.
While we have three rivers cutting through the heart of the area, very few use the waterways as a means of everyday transportation.
If you need to venture from the area, the city is serviced by Amtrak, Megabus, and Greyhound bus lines, and, of course, airplanes. We have two airports in the region: Pittsburgh International, which is acclaimed for its air mall and facilities, and the smaller regional airport in Latrobe, which offers some convenient and inexpensive fares to limited destinations.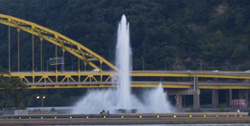 "Must Visit" Places
To help you get the lay of the land, you need to familiarize yourself with some purely Pittsburgh destinations. Make sure to stop in downtown Pittsburgh where the Allegheny and Monongahela Rivers join to form the Ohio River. Gaze out over the expanse of water and reflect on Pittsburgh's past, noting that the city was once the Gateway to the West and the embarkation point for cities located further along the Ohio River and beyond.
Look behind you at the towering skyscrapers and see Pittsburgh's present and marvel how it has grown into such a metropolitan area from its humble beginnings at Fort Pitt. Don't miss the PPG Paints Arena in Uptown, the home of the Pittsburgh Penguins and an unparalleled entertainment venue. Head to the Cultural District where you will find concert halls, theaters, and art galleries.
Stop by the Strip District and see the H. J. Heinz History Museum and all the food purveyors. It's a foodie paradise and a feast for the senses.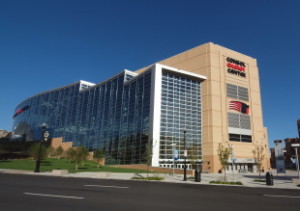 Travel to Mt. Washington and stop at one of the overlooks to feel like a god gazing out over your land with this Olympian view. Explore the adjacent riverbank of the North Shore which has been slowly transforming into Pittsburgh's place for fun. There you will find PNC Park, the home of the Pittsburgh Pirates, and Heinz Field, home of the Pittsburgh Steelers and the University of Pittsburgh Panthers, in addition to the Warhol Museum and numerous restaurants. Head east to the Oakland area, Pittsburgh's medical and educational center. Numerous world-class hospital facilities, museums, and well-respected universities call this section of the city home.
A note about Pittsburgh: it is a city of neighborhoods, many with their own distinct personality, mostly because immigrants tended to settle in clusters when they arrived here. After you are more familiar with the city, take some time to explore these neighborhoods.
The Essentials
As a new resident, you will need the essentials for making a life here: food, clothing, doctors, dentists, schools, churches, etc. Because our medical centers are some of the finest in the country, you will find an abundance of outstanding medical professionals from which to choose. There is shopping downtown, but there are numerous shopping malls and grocery stores found throughout the region.
Public and private schools are generally well-regarded, and are numerous in the region. Nearly every faith is represented in the Pittsburgh region, affording you a place to worship. If you're looking for liquor, you'll have to head to the beer distributor for your favorite brew, and for wine and the hard stuff, you'll need to head to a liquor store. Unfortunately, if you've been used to grabbing a six-pack when you're picking up doughnuts at the grocery store, you'll have to head to one of the state's licensed liquor stores. However, an increasing number of the area grocery stores have on-site wine and spirits stores located inside their facilities.
Fun, Fun, Fun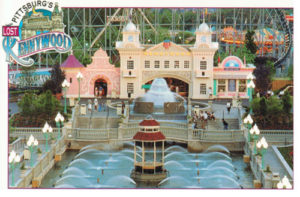 In addition to the cultural and sports venues mentioned previously, the area has nearly every form of fun you can think of from skiing to boating. Our riverbanks and rivers are great for boating, kayaking, biking, and hiking, and just sunning yourself. We also have many major parks located both in the city and throughout Allegheny County and beyond. The city is also often a stop on concert and entertainment tours. In the summer, Kennywood Amusement Park is a delight for the family and roller coaster enthusiasts.
Pittsburgh Parlance and Pronunciation
Pittsburgh is a virtual goulash of quirky language. We have lots of phrases particular to the area. Yes, we know we "talk funny" and are pretty proud of it. It would help to familiarize yourself with some of our regionalisms such as "nebby," "pop," and "jumbo," and brushing up on Pittsburghese would be beneficial.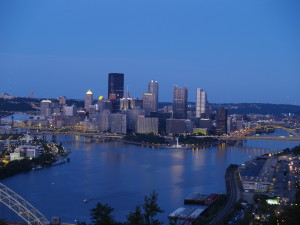 Also, we may surprise you by the way we pronounce certain words. For instance, one may think the area known as "North Versailles" would be pronounced "ver-sigh" like the Versailles Palace in Paris, but au contraire, we pronounce it North "ver-sales." Employing that reasoning, one would think that we'd drop the French pronunciation when speaking of Duquesne University, pronouncing it "duk-es-ne," but no, we pronounce it the French way "du-kane." We aren't trying to drive you mad, it's just one of those things that makes us Pittsburgh. If you're not sure how to say something, or don't understand a phrase, just ask. We Pittsburghers love to talk about our oddities.
Pittsburgh Personality
The Pittsburgh area was largely settled by European immigrants, people who were seeking a better life here. As such, if the area had a collective personality, it would be of hard workers who sometimes act humbly because of their roots, yet are enormously proud of all that they've achieved. We love an underdog and are a friendly, reliable lot. We love our home and hope you will come to love it as well, which is ultimately the true measure for qualifying as a bona fide Pittsburgher.