Pittsburgh has been ranked as the No. 3 Best Metro Area for Millennials in 2018 by RealtyHop, a national site for home sales and data. Topping the list was the Omaha/Council Bluffs area followed by the Des Moines area, and Pittsburgh nearly tied for second place. When choosing a place to live, people often follow the herd and move to coastal cities like New York or Los Angeles because it's "the thing to do." RealtyHop dug a little deeper and discovered that there are areas in the country outside the obvious cities where millennials may find great places to live.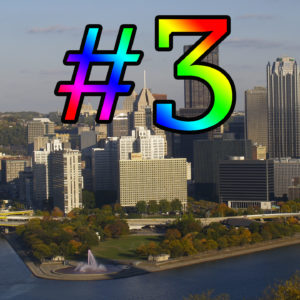 The data science team at RealtyHop looked at data from the US Census American Community Survey and homed in on characteristics of metropolitan areas that would appeal to millennials. They have explored aspects like the job market, median incomes, housing affordability, mobility/geographic diversity, and education levels.
Pittsburgh received a mark of "A" across the board except for one metric; it received a "B" in mobility/geographic diversity. The "mobility grade" was determined by evaluating what portion of the millennial population in the area is from the area versus how many have moved to the area. RealtyHop believes this shows how mobile a given population is. We know that once people come to Pittsburgh, they are hesitant to leave, accounting for the lower marks in newcomers.
While Pittsburgh came in No. 3 overall in the nation, the Johnstown area topped the chart for Home Value to Income Ratio.
Want to know more about Pittsburgh? Find out why we're a great place to buy a home!