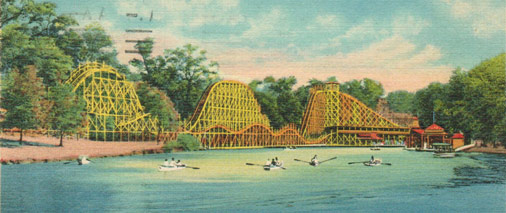 West View Park
November 24, 2014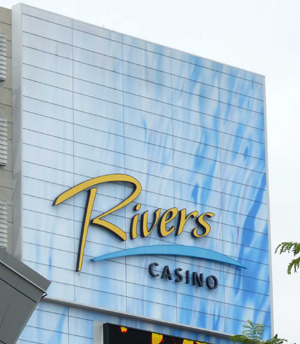 Gambling: It's the Name of the Game
November 24, 2014
Throughout the history of Pittsburgh baseball numerous gifted professional athletes graced our fields, parks, stadiums, and rinks. A rare few not only excel in their sport, but also capture the city's heart. Pirates' Andrew McCutchen is one of those rare few.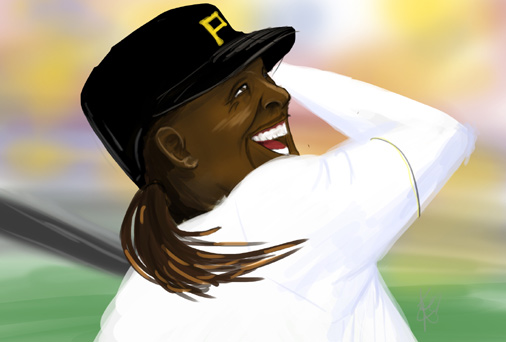 Birth of Pittsburgh's MVP
Andrew McCutchen was born on October 10, 1986, in Fort Meade, Florida, to Lorenzo McCutchen and Petrina Swan, who were both 17 at the time of their son's birth. He was born during his mother's senior year of high school and his father's junior year. The couple knew they were too young to marry and support a child, so Petrina accepted a grant-in-aid to play volleyball at a nearby community college while Lorenzo finished high school. Lorenzo then accepted a football scholarship to play for Carson-Newman College in Jefferson, Tennessee. Lorenzo, whose own father abandoned him, vowed to be there for his son. When he found the separation from Andrew too much to bear, Lorenzo left school to return home and work in the local phosphate mines.
Deeply committed to her faith, Petrina would not agree to marry Lorenzo until she was convinced that he had become a man of God. When Andrew was five, his parents were married at Peaceful Believers Church in Fort Mead. Their union solidified the two most influential values in the McCutchen family's life: family and faith. Lorenzo worked as a youth counselor at the church, while Petrina worked in the local sheriff's department. The McCutchens added another child to their family, a daughter named Lauren.
Growing Up
Lorenzo kept his vow of being there for his son, spending countless hours teaching him how to play baseball. Both Andrew's parents kept a watchful eye over their son, giving him a faith-filled, strict upbringing. In high school, Andrew was a multi-sport athlete, excelling in football, baseball, and track. He was so gifted, he signed a letter of intent to play football for the University of Florida and was also drafted 11th overall by the Pirates in the 2005 MLB draft. Andrew opted to pursue his first love, baseball, and signed with the Pirates.
Andrew worked his way up through the Pirate's minor league system. Along the way, he earned a starting position on the 2006 South Atlantic League's All-Star team. That same year, the Pirates named him their minor league player of the year.
Called Up to the Majors
In June of 2009, Andrew received the summons minor league players live for: the call up to the majors. He debuted on June 4th, with a single on his first at-bat. That year, he finished fourth in the voting for National League Rookie of the Year. Two years later, he was named to the 2011 National League All-Star Team as a replacement for the injured Ryan Braun. McCutchen continued to improve, and the Pirates soon recognized that they had a gem in McCutchen. In March 2012, the Pirates signed him to a 6-year $51.5 million contract extension. That year, the accolades came rolling in. He finished third in voting for the National League Most Valuable Player Award, was voted the Player's Choice National League Outstanding Player, and won the Louisville Silver Slugger Award as the top offensive center fielder in baseball. In addition, he garnered his first Rawlings Gold Glove.
In 2013, Andrew established himself as a baseball superstar. He hit 21 home runs, batted in 84 runners, and had a .317 batting average, earning the 2013 National League MVP. But he and his teammates did something even more remarkable. They ended 20 years of losing seasons and earned a berth to post-season play. Although Andrew and the Pirates lost in the National League Division Series, they resuscitated a comatose baseball town in Pittsburgh.
Charitable Powerhouse
While all that is remarkable, what distinguishes Andrew from all the other great players that have come to town is his behavior off the baseball diamond. In a few short years, Andrew has become one of Pittsburgh's most beloved athletes, a charitable powerhouse, and the Pirates' de facto ambassador. With a smile brighter than the Gulf Tower beacon, and his iconic dreadlocks, Andrew has been adopted as one of the city's favorite sons. He has said that he hopes to emulate another Pirates legend, Roberto Clemente, with his work off the field, and he is putting as much effort into that as he does baseball. In 2010, he established Cutch's Crew, which along with the Pittsburgh Pirates, mentors inner-city youth baseball players and at-risk children throughout the Pittsburgh area, and also raises money to donate to various programs throughout the region.
He is the official spokesperson for Habitat for Humanity of Greater Pittsburgh, and assists with the fundraising and promotion of the organization's various programs. He is highly involved with Pirates Charities, the philanthropic arm of the Pittsburgh Pirates.
Andrew McCutchen often states in interviews that he feels blessed, and no doubt, Pittsburgh also feels the same way about its philanthropic Pirate.