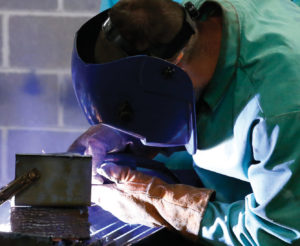 "Characteristically, community colleges have had the adaptability and flexibility to respond to their regions' needs," said Dr. Quinton B. Bullock, President, Community College of Allegheny County, who has been at the helm of CCAC since 2014.
"We have embraced a partnership with business and industry to identify and develop programs to train our students for the future workforce. I have charged our Vice President of Workforce Development to assess the needs of our community, especially areas that will have the highest demand for employees in the future," said Dr. Bullock, who notes that as the region has shifted to one that is health care centered, it has greatly expanded the need for more workers in that that area.
"We are the largest educator of nurses in the region, and we rank 11th nationally. CCAC offers Anesthesiology and Surgical Technician training as well as Physical Therapy and Occupational Therapy Assistant programs and Emergency Medical Technician," said Dr. Bullock, "and with the pandemic, that has highlighted the need for Respiratory Therapists."
The COVID-19 pandemic has further highlighted how valuable CCAC is to both students and the community. "With the uncertainty surrounding the pandemic, there have been some who are advocating students consider a 'gap year' and defer enrolling in higher education, but we offer a more valuable option. You can attend CCAC, gain can credit, and work to your career instead," said Dr. Bullock.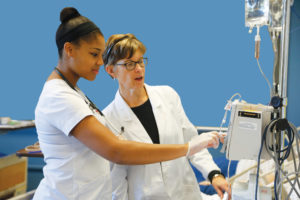 Like many other institutions of higher education, CCAC is not sure what the fall semester will hold. "If we are not permitted by the state to hold face-to-face instruction, we are prepared to offer online instruction," said Dr. Bullock.
Also, with the economic instability brought on by the pandemic, many are questioning the return on their education investment, and CCAC is unparalleled in providing value. "A student who attends CCAC saves approximately $24,000 over attending a public institution and $63,000 over a private," said Dr. Bullock, who noted that the college provides a seamless transition to other colleges and universities. "We have more than 14 articulation agreements with area colleges and universities and more than 500 partnerships with other schools."
The benefits of an education at CCAC go beyond benefiting the student; it benefits the region as well. "Statistics have shown that 95% of our graduates live and work right here as compared to only 43% of graduates from other local institutions," said Dr. Bullock.
"Our mission is to form partnerships with business and industry to learn their needs, provide education for our students and to deliver a well-educated and diverse workforce that benefits the community," said Dr. Bullock.
Written by Janice Lane Palko