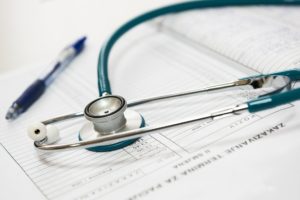 Excellent medical care is not something to be taken for granted. Just as Pittsburgh's reputation has turned from one of being an industrial powerhouse to one of being a leader in robotics and high-tech industries, so, too, the city has gained acclaim as a leader in the field of medicine.
Today, Pittsburgh area hospitals boast highly trained physicians, the latest medical procedures and cutting-edge facilities and technology. Many patients must travel to seek this kind of distinguished care, but those living in the Pittsburgh area have it right at their fingertips with UPMC, Allegheny Health Network and Heritage Valley Health Systems.
From hospitals and cancer centers to surgical facilities and rehabilitation units, Pittsburgh offers a wealth of medical expertise that could never have been imagined 50 years ago.
Even so, Pittsburgh's medical traditions run deep. In 1777, Hand's Hospital was erected by General Edward Hand to care for troops at Fort Pitt. It was the nation's first federal hospital.  According to Arthur M. Fording's Recollections and Reminiscences of the West End, "It was about 100-feet long and 30-feet wide, two stories high, with a porch extending entirely around it. There were two doors, one on either side but no windows, and two partitions divided it into three rooms above and below. Several block houses surrounded it at some distance, probably a half dozen or more."
Unfortunately, nothing of Hand's Hospital remains today, but what has passed down through the years is Pittsburgh's spirit of innovation and reinvention in all things. The following is an overview of the health care available in the area.
UPMC – University of Pittsburgh Medical Center
Today, UPMC is a $21 billion health care provider and insurer and includes hospitals, community outpatient facilities, urgent care facilities, cancer care locations, rehabilitation services, imaging facilities, retirement and long-term care locations, and even international outreaches and hospitals. It has nearly 5,000 physicians on staff and is the largest non-governmental employer in Pennsylvania.
Allegheny Health Network
In 2013, Allegheny Health Network was formed and now serves 29 Pennsylvania counties as well as parts of New York, Ohio and West Virginia and includes eight hospitals, five Health + Wellness pavilions, six surgery centers and more than 250 care locations. The network employs 21,000 people and provides treatment across specialties and generates $3.3 billion in annual revenue.
Heritage Valley Health System
Heritage Valley Health System provides health care to patients in Allegheny, Beaver, Butler and Lawrence counties in Pennsylvania as well as those in eastern Ohio and the panhandle of West Virginia. Three hospitals—Heritage Valley Sewickley, Heritage Valley Beaver and Heritage Valley Kennedy—provide a broad range of medical, surgical, and diagnostic services, and has 630 physicians on staff, employing 4,100 individuals. It also operates several residencies and schools including the Ohio Valley Hospital School of Nursing and the Ohio Valley Hospital School of Radiography.
If anything, we know that health care is not static; it's always changing with research, and if the past is any indication, Pittsburgh and its medical providers will continue to be on the cutting edge of health care.
By Janice Lane Palko