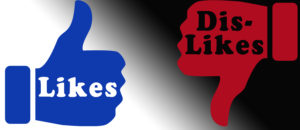 It is said that every cloud has a silver lining, but the cloud of COVID-19 that has overshadowed the world is like no other we've seen in our lifetimes. Even a pandemic such as this has some bright spots. Here are some things we like and dislike about social distancing.
Less Traffic
We like less traffic. Rush hour and weekend traffic has been cancelled. So if you do have anywhere to drive, it's so pleasant because there are fewer drivers on the road.
Crazy Drivers
We dislike crazy drivers. With fewer vehicles on the road, some drivers have taken the opportunity to test drive their Formula 1 racing skills by driving like maniacs on the open highways. We've seen some drivers going more than 100 m.p.h.
Cooking at Home
We like cooking at home. With more time and nowhere to go, many of us have developed or rediscovered our cooking skills and have whipped up delicious dishes or tried new recipes in our own kitchens.
Missing Restaurants
We dislike missing our favorite restaurants. With no other option than to cook or resort to takeout, many of us are tired of providing three squares a day and are longing to sit down and be waited on and to devour our favorite dishes.
Crafting Our Own Cocktails
We like crafting our own cocktails, and we applaud those creative home bartenders who have concocted drinks like Quarantinis.
Shortage of Liquor
What we dislike is the shortage of liquor and how difficult it is to get spirits in our state. Outside of beer and wine, if you want liquor, you must jump through hoops to get it.
Clean Air
We love the clean air, the result of everyone staying in place.
Lack of Productivity
We dislike the lack of productivity and how many people have been unemployed or sidelined during the shutdown.
Family Time
We like the increase in family time and how heartwarming it is that we've found time to do puzzles, play games, and sit down for family meals together.
No Me Time
We dislike being together 24/7 and the lack of "me time" or privacy.
Quiet Time
We like how quiet it is outdoors with very few planes soaring overhead.
Nowhere to Go
We dislike all the travel plans that have been canceled and not being "free to roam about the country."
Casual Dress
We like how easy it is to grab pajama pants and a favorite T-shirt and head to the home office.
Slob Status
We don't like feeling like a lazy slob, not taking any pride in our appearance, and after looking in our closet coming to realize that we have nowhere to wear our clothes.
Working from Home
We like the convenience of working from home. It can be much easier to get things done once you get started.
Office Space
We dislike the lack of proper office space. Extra monitors and office equipment clutter up the house. Interrupting a conference call when walking into a room is also a major inconvenience.
Innovation & Creativity
We love the innovation and creativity that Americans are known for and how that can-do attitude has emerged in those DIY hairstylists giving haircuts at home and grooming their own dogs.
Professionals
We miss professionals, those who actually know how to groom us and not hearing, "Oops! Sorry. That will grow back," after wielding a pair of clippers.
Driveway Visits
We like keeping in touch even if it's just by reaching out and touching someone by coming to their driveway to visit.
Social Shutdown
We dislike that all social events have come to a halt and that countless birthdays, anniversaries, weddings, and other celebrations have been diminished, postponed or canceled.
Zoom Conferences
We like the novelty of keeping in touch via video conferencing and looking like the Brady Bunch on computer screens.
Nothing Personal
We dislike that nothing is personal. We hate not being able to meet new grandchildren, kiss babies, shake hands, or visit our older family members and friends in person.
People Walking and Getting Exercise
We like seeing more people out and about getting exercise.
Crowds
We dislike the lack of serenity when taking a walk to clear the head and get some me time, because now everyone is out.
Home School
We like home schooling in that it's great to witness all the parents stepping in to take charge of their children's education.
Dunce Caps
We dislike feeling we need a dunce cap because we feel so inadequate while teaching our children and the futility of trying to explain what it means to "carry the one" during math lessons.
Online Religious Services
We like religious institutions and faith groups that are trying to make the best of a bad situation by broadcasting religious services.
Distraction
We dislike the distractions and interruptions and the tendency for the mind to wander while viewing services online.  We miss interaction with our clergy and other members of the flock.
Masks
We like masks and are grateful for the protection they offer us as we venture out of our homes.
Mouthing Off
We don't like that our mouths are now off limits. It has made wearing lipstick impractical, and no one can see if you are smiling at them.
Just Like the Rest of Us
We like the fact that without their hairdressers, makeup artists, and stylists, many celebrities look just as ordinary as the rest of us.
Lectures
We don't like celebrities lecturing us that we're all in this together from inside their palatial estates.
Finally, we do like being able to provide Pittsburghers with information and entertainment.
We don't like not being able to interact with you, our readers and advertisers, and not being able to go out and enjoy our beautiful hometown.
By Janice Lane Palko