With the future filled with so much uncertainty due to the COVID-19 pandemic, there's a great chance that we will be celebrating Valentine's Day in a completely different manner than we have ever before. While changing our customary ways of celebrating the holiday is an annoyance, many local businesses have endured financial hardship under the strain of the pandemic. So, in addition to celebrating the love of your life, it might be kind to spread the love around to local merchants and establishments.
Here are some ideas on how to express your love to your Valentine while at the same time helping our fellow citizens.
Flowers
Flowers, especially roses, are a traditional Valentine's gift, and you can order from one the major online florists, or better yet, you can patronize your local florist who can design a floral gift that is more personal. But don't be afraid to wander away from the traditional bouquets and surprise your valentine with something unique.
Jewelry
Diamonds are a girl's best friend, but sapphires, rubies, etc. make good companions too. Stop by your local jeweler for a little bling for you baby. Independent jewelers provide great service, and many can create a one-of-a-kind piece for you.
Candy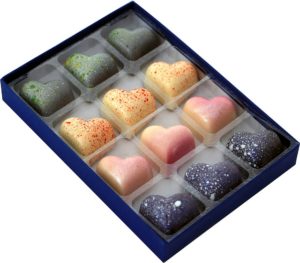 A favorite treat for your sweetheart on Valentine's Day is chocolates. There are many local confectioners in the area who can provide sweets for your sweetie. Although, I personally like to wait for the post-Valentines Day candy sales.
Liquor
Spirits will get you into the mood, but why not try going local? We have wineries, distilleries, and breweries in the area that would be happy to fix you and your honey up with some local libations. Be sure to take a look at our friends at Refucilo Winery, and check out some of the other wineries and breweries in and around Pittsburgh.
Dinner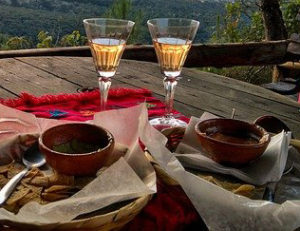 You can cook for your loved one, but that is a lot of work and most of us are sick of playing chef. If dining in a restaurant is permitted, make a reservation at a local restaurant. If that is not an option, a great way to provide dinner for your Valentine and help a local restauranteur is to get a take-out dinner to enjoy at home. Get a little dressed up, pick a playlist, light some candles, and you'll be good to go. Check out our list of Valentine's Day Dining options in Pittsburgh, but be sure to call the restaurants for information on their Covid operations.
Baked Goods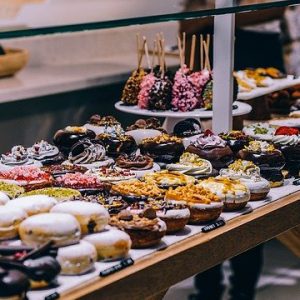 How about a cake for your honey bun? Or even a honey bun for your honey bun? Baked goods are always a treat on Valentine's Day, and let's be honest, there is no comparison between sweets from a small or family-owned bakery and those from a large chain grocery store. Look into Pittsburgh's sweet life for some of best bakeries in town! Pop into a great coffee shop for the perfect pairing of lattes (or tea) and pastries.
Handcrafted Wares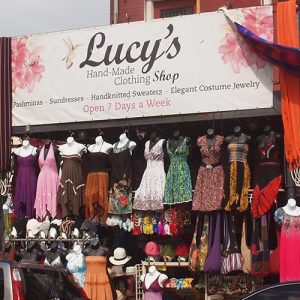 Looking for a unique gift? Contact a local artist or crafter. Many of those have suffered greatly from the pandemic because they couldn't attend craft fairs, shows, etc. to showcase their work and would appreciate the business. Two of our favorite shops for handcrafted wares are down in The Strip. Mery's Gifts and Crafts and Lucy's Handmade Clothing Shop are locating on the 2100 and 2000 blocks of Penn Avenue.
Acts of Service
Doing the things that you know your partner isn't looking forward to can be one of the greatest gifts. Things like house work, getting an oil change, or making that DIY project they showed you on Pinterest are small acts that will go a long way. Helping your significant other with chores or other tasks that they aren't looking forward to is a great way to show that you recognize how much "in house" work they do and how much they are appreciated for it.
 By Janice Lane Palko