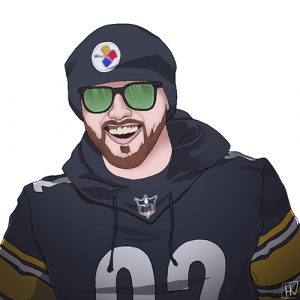 Like a flurry of words in a rap tune, Mac Miller lived his life like his songs—fast, hard-driving, and raw. Malcom McCormick, whose professional persona was Mac Miller, died at the age of 26 from a drug overdose on September 7, 2018. Other than Wiz Khalifa, Miller is probably the most successful rap artists to come out of Pittsburgh to date.
Miller was born on January 19, 1992, in Point Breeze, the son of a Jewish mother who was a photographer and Christian father who was an architect. Miller attended Catholic grade school, Winchester Thurston, and then graduated from Taylor Allderdice High School.
By the time he was 15, he knew what he wanted to do. Always creative, he became obsessed with hip-hop and worked tireless at the craft, releasing his first mixtape, But My Mackin' Ain't Easy, under the name EZ Mac in 2007. By 2010, he'd signed a deal with Pittsburgh-based Rostrum Records, which was also the label founded by fellow Allderdice alum Benjy Grinberg. It was also the label of Wiz Khalifa.
His first studio album Blue Slide Park, an homage to the playground at Frick Park which he frequented as a kid, was release in 2011, and it topped the Billboard 200, the first independently distributed album to do so since 1995. His star continued to rise. In 2012, Pharell Williams produced two of his songs.
In September 20, 2013, Mayor Luke Ravenstahl proclaimed it Mac Miller Day in Pittsburgh and presented him with a key to the city. He even dated star Ariana Grande for a while.
But the rap-star lifestyle would dog him. He battled drug abuse and addiction throughout his career and was charged with driving under the influence and hit and run. He spoke openly in a magazine article about his use of "lean," a recreational drug concoction of codeine cough syrup, soda, and hard candy.
After a string of hits, he was found dead in his Los Angeles home of an accidental drug overdose. He was buried in Homewood Cemetery and fans paid tribute to him with a vigil at the blue slide in Frick Park, that he made famous.
In January 2020, his family posthumously released his sixth album Circles, which prompted a celebration of his short life at Stage AE.
Written by janice Lane Palko