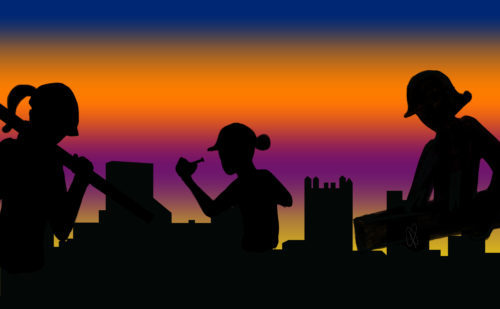 Women Wanted for Trade Jobs
July 19, 2018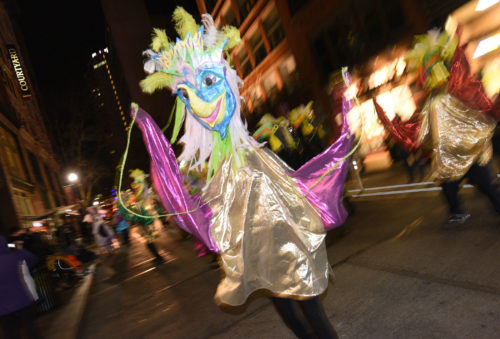 Pittsburgh's Puppet Maker Cheryl Capezzuti
August 2, 2018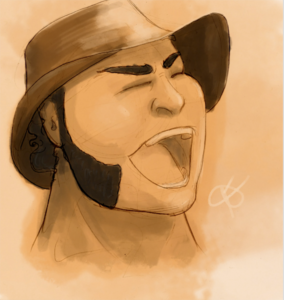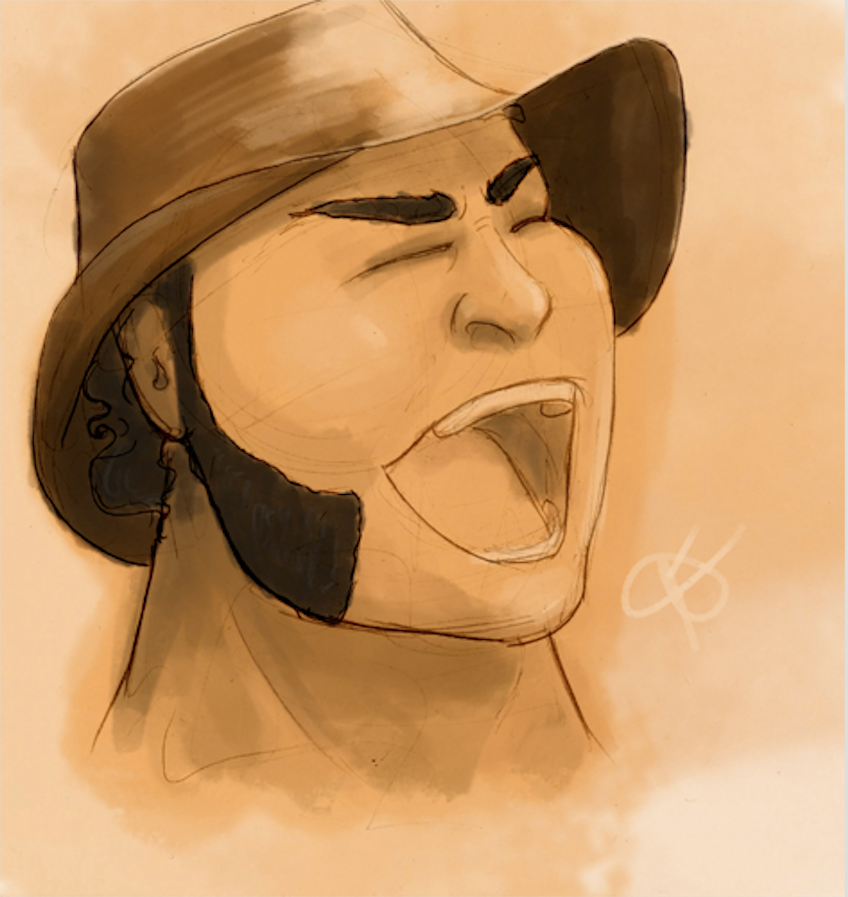 Before there were hard-partying Hollywood hellions and trash-talking sports stars, there was Mike Fink. He is a larger-than-life legend from Pittsburgh. The fact that this common worker has entered American folklore and is still known centuries later attests to his out-sized reputation.
He was born near Fort Pitt, around 1780, to French Canadian parents and named Miche Phinck . Phinck modernized his name to Mike Fink. He spent his youth honing his skills as a marksman and gaining notoriety as an Indian Scout in the Ohio River Valley. With his large physique—6-foot, 3-inches and 180 pounds, Fink was a natural for keelboating.
Before the steam engine keelboats were used for transporting goods on the rivers. It would take a strong, powerful man to propel the boats in the strong river currents, and according to legend and to Fink himself, he was the best there was.
According to a Patriot's History of the United States, "Mike Fink so captured the public imagination that oral legends of his exploits spread far and wide and ultimately found their way into print in newspapers and almanacs. According to these stories, Fink was 'half horse, half alligator' and could 'outrun, out-hop, out-jump, throw down, drag out, and lick any man in the country!'"
The Legend
Legend has it that he and his friends used to shoot cups of whiskey from atop each other's heads. Another legend states that when someone won a brawl that the winner was awarded a red feather. Fink had won enough feathers to make a war bonnet. He is frequently linked with Davy Crockett and is supposed to have enjoyed hunting with him.
Some reports say that Fink, after the demise of the keelboat, signed on to an expedition in 1822. The expedition was to find the source of the Mississippi and establish a fur trading post there in the Montana country. It is believed that he was murdered in 1823 during a feud with a fellow trapper.
Though gone, Fink's legend grew more after his death. This turned him into a figure in American folklore along the likes of Daniel Boone, Paul Bunyan, and Johnny Appleseed. He was portrayed in 1955 in two episodes of the television series Davy Crockett. Mike Fink Keel Boats were a ride at both Disneyland and the Magic Kingdom until 1990. He is also the subject of numerous books ensuring that Mike Fink's legend will continue to live on.
Written by Janice Lane Palko