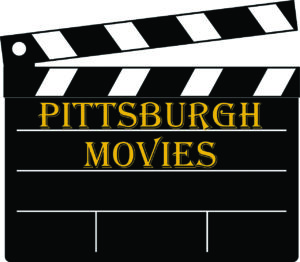 Location is also crucial for filming a movie. Pittsburgh has proven to be a great location for cinematographers over the decades. The city and region have been the setting for numerous films since the birth of the industry.  The 2004 Pennsylvania Film Production Tax Credit legislature only made the area more popular. Sign by Governor Ed Rendell, this bill grants a 25% film tax credit to productions that spend at least 60% of their budget in the Commonwealth.
Some locations in the area are particularly photogenic and appear in several films. For instance, Mellon Institute on the Campus of Carnegie Mellon University has appeared in The Dark Night Rises and The Mothman Prophecies. The Duquesne Incline and Pittsburgh International have also had several cameos.
One of the earliest movies about Pittsburgh was Allegheny Uprising.  It premiered in 1939 and starred a young John Wayne.  Valley of Decision, a 1945 film, starred Gregory Peck and Greer Garson and depicted the tale of a housemaid who falls in love with the scion of the local steel mill. Since then many other films have been about Pittsburgh or filmed in Pittsburgh. Here is a list of some memorable films shot in Pittsburgh from 1950, onward. Learn what Pittsburgh locations have seen the Hollywood lights. Several of these movies are linked to more in depth summaries and histories below. Be aware: there may be spoilers.
2020s
Happiest Season – 2020
Kristin Stewart's character (Abby) plans to propose to her girlfriend while at the annual holiday party her partner's family hosts. However, Abby discovers that her partner has not come out to her conservative family, leaving Abby to act the part of platonic roommate.
Filmed at: Williamsport, Avalon, Lawrenceville, Chartiers Country Club, Fox Chapel Golf Club, Ross Park Mall, The Strip District.
I'm Your Woman - 2020
The movie is a crime drama set in the 1970s. A man crosses his business partners. This causes his wife to go on the run with her baby. It's a dangerous action packed thriller.
Sweet Girl - 2021
Starring Isabela Merced and Jason Momoa. A father protects his daughter while seeking justice for those responsible for his wife's death.
Ma Rainey's Black Bottom -2020
Starring Viola Davis and Chadwick Boseman. Tensions rise when trailblazing blues singer Ma Rainey and her band gather at a recording studio in Chicago in 1927.
2010s
She's Out of My League - 2010
An average Joe TSA agent meets the girl of his dreams when she accidentally leaves her phone behind in the security checkpoint. Kirk struggles to make his relationship with Molly work while his friends and family make their skepticism known.
Filmed at: Pittsburgh International Airport, Andy Warhol Museum, Mount Washington Overlook, PNC Park, Civic Arena (Demolished), Market Square, Century III Mall.
Love and Other Drugs – 2010
A pharmaceutical rep begins a casual relationship with a young woman suffering from Parkinson's disease, but complications ensue when they fall in love.
Filmed at: Omni William Penn Hotel, Station Square and Mellon Arena. (now PPG Paints Arena).
The Next 3 days - 2010
John Brennan, Russell Crow, decides to force his wife Lara, Elizabeth Banks, to escape from the Allegheny County Jail. John finds himself pondering the meaning of life and making his dreams come true.
One for the Money – 2012
Based on the comedy detective novels by Janet Evanovich, One for the Money follows Stephanie Plum as she takes a job in the bail bond business. Inexperienced, but full of moxie, Plum chases after Joe Morelli, a vice detective and murder suspect who broke her heart back in high school. Plum is able to collect her bounty and prove Morelli's innocence.
Filmed at: Ambridge, Beaver County and UPMC Braddock.
The Dark Knight Rises – 2012
In the final installment of the Dark Knight Trilogy, Batman rises 8 years after taking the fall for the death of Harvey Dent. He comes back upon the arrival of a cunning cat burglar and a masked terrorist who is determined to take down Gotham.
Filmed at: Mellon Institute, Heinz Field, Smithfield Street, Trinity Cathedral, Downtown.
The Perks of Being a Wallflower – 2012
A shy and socially awkward teen finds friends and mentors in two charismatic seniors. He struggles with depression and holding on to his newfound confidence as his friends get ready to head off to college.
Filmed at: Fort Pitt Bridge, Mt. Washington Overlook, Peters Township High School.
Jack Reacher – 2012
When an expert sniper is accused of opening fire and killing five innocent people in Pittsburgh, Jack Reacher, a former military investigator is called in and discovers a government conspiracy. the action thriller opens with the worst mass-murder to take place on Pittsburgh's North Shore, along the Allegheny River, just outside of PNC Park. All the evidence yielded from these movie murders indicate the work of a mad man, killing for the sake of killing. The investigators of the murders believe they have and open-and-shut case. The only person who is not convinced of the accused's guilt is Jack Reacher.
Tom Cruise leads a top-notch cast charged with bringing Lee Child's book One Shot to the big screen. A few of the actors that joined Mr. Cruise in making this film include Rosamund Pike, Richard Jenkins, David Oyelowo, Werner Herzog, and Robert Duval. Pittsburgh fans will be impressed by the action and enjoy seeing how the city provides a backdrop for these scenes.
Filmed at: Strip District, 10th Street Bridge, PNC Park, Smallman Street, Strip District.
Foxcatcher - 2014
Mark ruffalo, Steve carell and Channing Tatum star in this dramatic biography. The movie follows the story of two brothers training for the 1988 Olympics. They are supported by a multi-millionaire whose behavior might be the downfall of them all.
The Fault in our Stars - 2014
Teenage cancer patients set out on a journey to visit an author in Amsterdam. This dramatic love story is sure to bring you to tears.
Concussion – 2015
This is a biographical film of Dr. Bennet Omalu, who firsts identified neurological deterioration—similar to Alzheimer's disease—in NFL players. The doctor is on a mission to raise public awareness of chronic traumatic encephalopathy (CTE) and the dangers of football-related head trauma.
Filmed at: Mt. Washington, and Carnegie Library in Braddock.
Me & Earl & the Dying Girl – 2015
Me & Earl & the Dying Girl is a coming of age story adapted from Jesse Andrews' debut novel. A Pittsburgh teen, Greg, usually spends most of his time making amateur parody films with his friend Earl. But, once he befriends a classmate diagnosed with leukemia, his cynical outlook on life starts to change.
Filmed at: Schenley High School, Children's Hospital of Pittsburgh UPMC, Andy Warhol Bridge, Squirrel Hill, Bloomfield, Point Breeze.
The Last Witch Hunter - 2015
In this action packed adventure, one man is humanities last hope to survive against the most horrific witches in history.
Filmed in the Southside.
Southpaw - 2015
Tragedy strikes a champion boxer in this dramatic thriller.
Exterior scenes were filmed at the old Saks Fifth Ave. downtown.
Fences – 2016
Starring Denzel Washington and Viola Davis, Fences is an adaptation of
August Wilson's
play by the same name. A sanitation worker living in Pittsburgh's Hill District in the 1950's creates tension in his family with his bitter outlook on life. Fences is a movie adapted from a play written by August Wilson. It is a story about a middle-aged black man and his extended family during the 1950s. It is set in the Hill District of Pittsburgh against the backdrop of the racial realities of that time. The story pits the forces of bitterness against the desire for love. Fences, ultimately, leaves the audience with a sense of hope.
Filmed in the Hill District
Last Flag Flying - 2017
It stars Steve Carell, Bryan Cranston and Lawrence Fishburne. Three men who served together in Vietnam reunite to bury a son.
It's a Beautiful Day in the Neighborhood– 2019
This film surrounds the beloved Pittsburgher, "Mr. Rogers." A jaded journalist is assigned a profile on Fred Rogers. Soon his skepticism is wiped away by Mr. Rogers' empathy, kindness, and all-around good nature. This film is a look into the life of
Mr. Rogers
that many of us have not seen before.
Filmed at: Fred Rogers Studio at WQED (TV), The Jewish Community Center in Squirrel Hill, Allegheny Cemetery.
2000s
Wonder Boys – 2000
University Creative Writing professor and novelist faces obstacles both professional and personal as he tries to finish his second novel.
Filmed at: Carnegie Mellon University, South Atlantic Ave, Friendship, Pittsburgh International Airport, Shadyside Academy, Fox Chapel, Chatham University.
The Mothman Prophecies – 2002
The Mothman Prophecies was released in 2002 and is based on a book by the same name written by parapsychologist John Keel. The movie follows reporter John Klein, played by Richard Gere, as he investigates the sightings of the 'mothman'. The strange moth-like visions seem to be omens of death and other disasters. According to Keel, The Mothman Prophecies is based on an allegedly true event he experienced and reported on. Though the story is set primarily in West Virginia, most of the film was shot in Western Pennsylvania. Kittanning doubled as Point Pleasant and the town's Citizens Bridge was the stand-in for the Silver Bridge. Downtown Pittsburgh, including shots of Mellon Park, The Duquesne Club, and Trinity Cathedral, substitute for Chicago, and the offices of The Pittsburgh Post-Gazette were portrayed as The Washington Post.
Filmed at: Mellon Square, Downtown, St. Francis Medical Center (now Children's Hospital of Pittsburgh UPMC), Cathedral of Learning, Kittanning Citizens Bridge, Saint Paul Cathedral Parish, Oakland, Mellon Institute.
Zack and Miri Make a Porno – 2008
Two friends with money problems decide to film a sex tape and sell it for cash, but a complication occurs when the friends fall in love.
Filmed at: Monroeville Mall, Rostraver Ice Garden, Mellon Arena (PPG Paints Arena now).
Smart People – 2008
Dennis Quaid plays an acerbic widowed English professor at Carnegie Mellon University who is estranged from his children. As he begins a new relationship, the professor gets a visit from his adopted brother and realizes he has some work to do to get back into his children's lives.
Filmed at: Loyal Order of the Moose Lodge, Lawrenceville, Carnegie Mellon University, Allegheny General Hospital, Omni William Penn Hotel, The Pittsburgh Athletic Association, Arby's, McKees Rocks, Costco, Robinson.
Adventureland – 2009
A recent college graduate plans to tour Europe before heading to graduate school, but a downturn in his finances forces him to seek summer employment at a rundown amusement park. Kennywood stands in for "Adventureland."
Filmed at: Kennywood, Churchill Borough, Moon Township, McCandless Township, Beaver County.
1990s
The Silence of the Lambs – 1991
The Silence of the Lambs is a psychological thriller that pits FBI trainee, Clarice Starling (Jodie Foster) against the brilliant psychiatrist and cannibalistic serial killer, Dr. Hannibal Lecter (Anthoy Hopkins). Starling hopes to gain insights for another case by interviewing Lecter from behind bars. Adapted from a novel by Thomas Harris, Silence of the Lambs was released in 1991. This frightening, psychological horror film is driven from beginning to end by a talented group of actors who match this gripping story. The 64th Academy Awards thought a lot of this film giving it awards for Best Actor, Best Actress, Best Adapted Screenplay, Best Director, and Best Picture. Pittsburgh subs for Baltimore in this creepy film. However, only a true Pittsburgher would be able to pick out any recognizable landmarks.
Filmed at: Western Center Canonsburg, Soldiers and Sailors Memorial, The "Bug Room", and Carnegie Museum of Natural History
Lorenzo's Oil – 1992
This tells the true story of a mother and father fighting to save their son's life. Augusto and Michaela Odone search for a cure when their five year-old, Lorenzo is diagnosed with adrenoleukodystrophy.
Filmed in Ben Avon.
Groundhog Day - 1993
This film tells the tale of Phil Connors, played by Bill Murray. He is an obnoxious, self-centered weatherman from a Pittsburgh television station. For Groundhog Day he is sent to Gobbler's Knob in Punxsutawney with producer Rita Hanson, played by Andie MacDowell, and Larry the cameraman, played by Chris Elliott. He does the assignment in a less-than-pleasant manner and gets stuck in town due to a storm. The next morning it doesn't take Phil long to realize that it's Groundhog Day. Again. He is doomed to repeat February 2nd until he gets it right. The man who left Punxsutawney on February 3rd is very different from the man that arrived just "one day" before.
The Cemetery Club – 1993
Three widows meet once a month in the cemetery at their husband's graves. They help each other move beyond their grief and struggle when one moves on faster than the others.
Filmed in Allegheny Cemetery, Lawrenceville and Heinz Hall.
Striking Distance – 1993
The star-packed film Striking Distance, starred Bruce Willis, Sarah Jessica Parker and Dennis Farina on 30 million dollar budget. It tells the story of Pittsburgh detective Thomas Hardy, as he pursues a serial killer known as the Polish Strangler. Hardy soon starts to recognize the victims as women he was previously romantically linked too. Together, he and his new partner work to find the killer. Native Pittsburgher Randy Herrington was given credit or blame for directing and being involved in the writing of this piece. The majority of the filming of Striking Distance was done in Pittsburgh in 1992.
Filmed in Armstrong Tunnel, Washington's Landing and The Original Oyster House.
Roommates – 1995
Roommates is a heartwarming film following a grandfather and grandson, who through various circumstances in their lives, must live together. The film deals with a 40-year relationship between Peter Falk's character Rocky Holzcek and D.B. Sweeney's character Michael Holzeck. The old baker is determined to guide his surgeon grandson through adulthood, just as he had guided him through childhood. Pittsburgh is a great city to use as a backdrop for a story about a tough Polish guy who never lost his desire to be involved with family and his need to work, even after celebrating his 90th birthday. Strong performances were delivered by D.B. Sweeney, Julianne Moore, and Ellen Burstyn. Max Apple, a professor at the University of Pennsylvania, wrote the 1994 biography, Roommates: My Grandfather's Story. The 1995 movie was based on his grandfather's story. Apple also wrote the screenplay for the film, which was directed by Peter Yates.
Filmed at the Cathedral of Learning, University of Pittsburgh, Washington & Jefferson University.
Houseguest – 1995
On the run from the mob, a con man takes the opportunity to pose as the long-lost friend of a wealthy lawyer. Franklin hides out as the lawyer's houseguest, but the mob wants the $50,000 he stole and they won't stop looking for him until they get it back.
Filmed in: Sewickley, Pittsburgh International Airport, Hill District, South Side, Downtown.
Sudden Death – 1995
During the Stanley Cup Finals, terrorists kidnap the Vice President of the United States and hold him hostage in a luxury box in the arena. Former fireman, Darren McCord, is forced to take action as the only one aware of the situation.
Filmed at: Civic Arena (since Demolished), Mt. Washington, Station Square.
Kingpin – 1996
Woody Harrelson and Randy Quaid star in this tale of a washed-up professional bowler who discovers an Amish man with amazing bowling talent. The ex-pro is determined to take him to the top of the bowling world as his manager.
Filmed in Beaver County and Forward Lanes, Squirrel Hill (since closed).
Diabolique – 1996
In this psychological thriller a sadistic headmaster of a boarding school is the target of a murder plot developed by both his wife and his mistress.
Filmed at St. Philomena School in Squirrel Hill.
Inspector Gadget – 1999
Matthew Broderick stars in the silver screen version of the animated television show about a robotic cybercop. The bumbling John Brown teams up with his niece, Penny, and her dog to find the person responsible for the explosion that took away his limbs (before they were replaced with gadgets and tools).
Filmed at Clemente Bridge and PPG Place.
Dogma – 1999
Two angels banished from heaven and left in Wisconsin (played by Ben Affleck and Matt Damon) discover a loophole that may get them back into heaven. Others try to stop them before their actions destroy all of humanity.
Filmed at: Pittsburgh International Airport, Grand Concourse Restaurant, Franklin Inn, Franklin Park, Saint Peter & Paul Roman Catholic Church, East Liberty.
1980s
Flashdance – 1983
Pittsburgh steelworker by day and bar dancer by night, an ambitious young woman is encouraged to pursue her dreams by her boss and mentor. The stars of the film were virtually unknown when cast. Actress Jennifer Beals showed off her dancing and acting skills on film for the first time, and Michael Nouri held the starring roles. Flashdance was panned by the critics, but movie fans loved it for the music and dance scenes. What a Feeling, Maniac, I Love Rock and Roll and Gloria are a few of the hit songs from the 80's that are forever linked with this work and help to weave its tale. Directed by Adrian Lyne, this little gem cost $7 million to make and brought in $200 million at the box office. Locals Don Brockett and Vic Cianca have small parts. Folks familiar with who was who in 1983 will get a kick out of seeing them on film.
Filmed at: Allegheny General Hospital, Hall of Sculpture – Carnegie Institute, The Duquesne Incline, Corner of Wood St. and Liberty Ave.
All the Right Moves – 1983
Tom Cruise stars as Stefan Djordjevic in this high school football movie, set in the fictitious western Pennsylvania town of Ampipe—home to American Pipe & Steel. Hoping his football talents will get him out of this small town, Stefan must make all the right moves after an argument with his coach gets him kicked off the team. Johnstown, PA is the stand in for Ampipe.
Filmed at: Point Stadium in Johnstown and Ferndale Area High School in Cambria County.
Mrs. Soffel – 1984
Based on the scandalous story of the Pittsburgh prison warden's wife who ran off with a pair of convicts,
Mrs. Soffel
brought mega-stars Mel Gibson and Diane Keaton to town. Kate Soffel pursues a clandestine relationship with Eddie Biddle after interacting with him during Bible readings with the prisoners. She eventually helps Eddie and his brother Jack escape and heads to Canada with them. This is a story closely connected to the history of the
Allegheny County Courthouse
.
Filmed at Allegheny County Courthouse and Allegheny County Jail.
Gung Ho – 1986
Hometown actor Michael Keaton came to Pittsburgh to film this movie about a Japanese carmaker taking over an American automaker plant. Keaton's character has the challenge of mediating the two cultures. Pittsburgh plays the fictional Hadleyville, Pennsylvania.
Dominick & Eugene – 1988
Dominick & Eugene tells the story of two brothers in Pittsburgh. Eugene, an ambitious medical student, cares for his twin brother Nicky, a garbage worker with a learning disability. Their relationship becomes strained as Nicky's disability interferes with Eugene's career and romantic relationship.
Filmed in the South Side of Pittsburgh.
1970s
Slap Shot – 1977
Slapshot, the cult classic comedy hockey movie starring Paul Newman, captures the hapless fictional minor league Charlestown Chiefs. As a last ditch effort to save the losing team from being dissolved, the coach encourages players to be violent and thuggish. At least it attracts a crowd and excites the fans. Johnstown, PA is the stand-in for Charlestown.
Filmed in Cambria County War Memorial Arena.
The Deer Hunter – 1978
This Academy Award-winning movie tracks three best friends (played by Robert De Niro, Christopher Walken, and John Savage) as they ship out for the Vietnam War. The lives of the survivors are forever changed upon returning to Western Pennsylvania after the war.
Filmed in Clairton, PA; Steubenville, OH; Weirton, WV.
Dawn of the Dead - 1978
The sequel to George Romero's Night of the Living Dead, Dawn of the Dead brings back the zombie apocalypse, but this time to Monroeville.
Filmed at Monroeville Mall and Harold W. Brown Airfield Monroeville.
The Fish That Saved Pittsburgh - 1979
The Fish That Saved Pittsburgh is a comedy/fantasy. It's about Pittsburgh's major league basketball team. Although very talented they don't play well together. The water boy comes up with an idea. Since the superstar's astrological sign is a Pisces he suggests replacing the rest of the players with Pisces, the fish. He believes that the team will then be able to play in harmony. An astrologer helps fine-tune the harmony created from the common astrological signs the players share. What follows is a comedic story full or strange turns.
1950s and 1960s
Angels in the Outfield – 1951
Starring Janet Leigh, Angels in the Outfield is a comedy about the Pittsburgh Pirates and a young reporter who investigates the team's losing streak. It becomes clear that the abusive manager is likely the cause. Then an angel appears to the Bucco's manager promising that if he mends his ways, the team will start winning.
It was filmed at Forbes Field (now demolished, but you can visit the former site in Oakland).
I Was a Communist for the FBI – 1951
This shares the true story of Pittsburgher Matt Cvetic, who infiltrated the U.S. Communist Party for the FBI. During his nine years undercover, Matt was deemed a traitor and condemned by his family and friends. I Was a Communist for the FBI was filmed in Pittsburgh but no details on location for shots could be found.
Night of the Living Dead – 1968
George Romero's Night of the Living Dead was released in 1968 to reviews that linked the film's financial success to its over-the-top violence and terror. It tells the tale of seven young people trapped in a western Pennsylvania farmhouse as they are terrorized by cannibalistic zombies. The movie builds to a climax of gore and (literally) guts. Since this film had a budget of just over $100,000, it is difficult to talk about the impact of "star power" or elaborate location sets on the production. Yet, somehow this local, black and white movie took in $30 million at the box office. Not too shabby for a one-hundred grand investment. Many of the people responsible for making this movie were born in Pittsburgh. Judith O'Dea played the frightened Barbara; Judith Ridley was Tom's indecisive wife; Russell Steiner was Barbara's brother Johnny; Keith Wayne portrayed Tom, and George Kosana took on the role of the tough Sheriff McClelland; Bill Hinzman played a very convincing zombie, and Kyra Schon, acted the part of Harry's zombie-bitten daughter. Karl Hardman both starred as Harry and produced this film, before going on to start the Pittsburgh Film Office. Along with starring in this production, Mr. Steiner and Mr. Hardman were investors in this project. On his way to making a low-budget film, George Romero created an iconic movie that is known and enjoyed by film fans 50 years after the final scene was shot.
Filmed in Evans City Cemetery and Downtown at The Original Oyster House in Market Square.