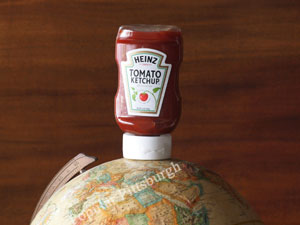 Heinz Ketchup: The Taste Loved 'Round the World
February 11, 2015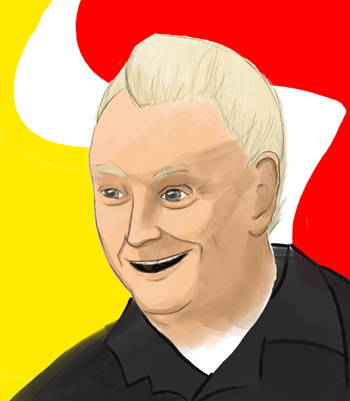 Johnny Angel
February 11, 2015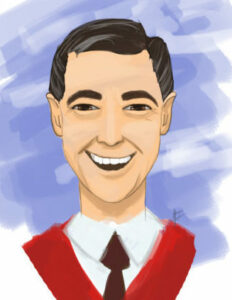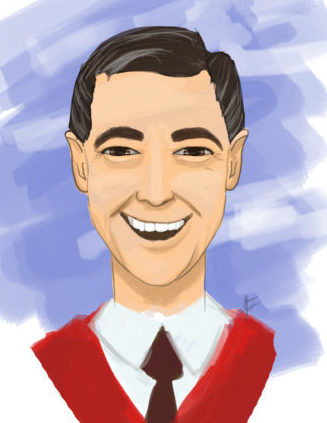 If ever a man was not of his time, it was Fred Rogers.  Mr. Rogers was kind, demure, and decidedly square, by the world's culture at that time. He should have never been embraced by the nation.  Yet, this soft-spoken son of Western Pennsylvania touched people with his children's show in a way that no else had ever done before.  Certainly, there had been hit children's shows before like Howdy Doody and Romper Room. However, Mister Rogers' Neighborhood went beyond entertainment to become the representation of the culture's better nature that had somehow gotten lost.
The Man
Fred Rogers was born on March 20, 1928, in nearby Latrobe to James and Nancy Rogers.  As a boy, he spent a considerable amount of time with his maternal grandfather, Fred McFeely. Fred was musical, and the pair would often sing while Roger's mother played the piano.
In 1946, Rogers graduated from Latrobe High School and then enrolled at Dartmouth College.  He transferred to Rollins College in Florida after two years to study Music Composition. In 1951 he earned a bachelor's degree.  While there he met, Joanne, who became his wife in 1952. Together they had two sons, James and John.
Into the TV World
Rogers broke into the entertainment field after graduating from Rollins College.  He was hired by NBC-TV in New York for the position of assistant producer for The Voice of Firestone. Then as a floor director for The Lucky Strike Hit Parade, The Kate Smith Hour, and The NBC Opera Theater.
WQED became the nation's first community-supported educational station in November 1953. The station asked Rogers to return to Pittsburgh to help it develop programming in preparation for its broadcasting debut.  The Children's Corner was one of the first programs Rogers developed.  The hour-long, daily show featured music and puppets. It was hosted by Josie Carey.  Rogers served as a composer, organist and puppeteer for the program.  The show won the Sylvania Award for the best locally produced program in the country in 1955. It was on The Children's Corner that beloved characters such as Daniel Striped Tiger, Henrietta Pussycat, X The Owl and King Friday XIII were first introduced to the nation's children.
While working at WQED, Rogers attended the Pittsburgh Theological Seminary and was ordained as a Presbyterian Minister in 1963.  He also enrolled at the University of Pittsburgh's Graduate School of Child Development.  That same year, CBC in Canada asked him to develop programming for the network, dubbing his show Mister Rogers.  Until that time, all Rogers' work had taken place off camera. While working in Canada for the CBC he served as the program's on-air host.
Won't You Be My Neighbor
The Rogers family moved back to Pittsburgh in 1966 and combined what he had done in Canada with what he had previously done at WQED.  He called this new show Mister Rogers' Neighborhood.  In 1968, the show was offered for national distribution.
While the world raged, this gentle man changed into his play shoes and sweater and invited children into his home and neighborhood where they knew they were safe, valued, and loved.  For his efforts on behalf of children, Rogers received numerous awards including two George Foster Peabody Awards, Emmys, Lifetime Achievement Awards from the National Academy of Television Arts and Sciences and the TV Critics Association. Additionally, he was inducted into the Television Hall of Fame in 1999.  In 2002, President George W. Bush presented him with the Presidential Medal of Freedom, the nation's highest civilian honor.  He was honored for his contribution to the well-being of children and a career in public television that demonstrates the importance of kindness, compassion and learning.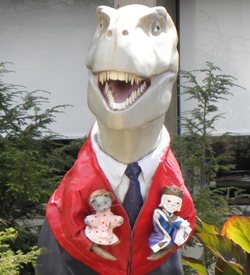 Over his lifetime he received more than 40 honorary degrees from colleges and universities such as Yale University, Hobart and William Smith, Carnegie Mellon University, Boston University, Saint Vincent College, University of Pittsburgh, North Carolina State University, University of Connecticut, Dartmouth College, Waynesburg College, and his alma mater, Rollins College.  He became such an icon that Saturday Night Live created a parody of Mister Roger's Neighborhood entitled Mister Robinson's Neighborhood which starred Eddie Murphy as the show's host.
The Children
Fred Rogers became a multi-media creator and advocate for children.  Over 200 songs were composed or written by Mr. Rogers.  He wrote numerous books for children, including the First Experience series and the Let's Talk About It series.  Many books for adults were also authored by him, including the Mister Rogers Playtime Book, You Are Special, The Giving Box, Mister Rogers Talks with Parents, and Dear Mister Rogers: Does It Ever Rain In Your Neighborhood?.
On January 1, 2003, he served as a Grand Marshal of the Tournament of Roses Parade, and did the coin toss for the Rose Bowl Game.  That was his last public appearance.  He died on February 27, 2003, but his work lives on.  His nonprofit organization that he formed in 1971 and initially called Family Communications Inc was renamed The Fred Rogers Company. It continues his work of educating, entertaining and advocating for children.
In November 2009 a 10-foot, $3 million statue of Fred Rogers was unveiled near Heinz Field on Pittsburgh's North Shore, allowing residents and visitors the opportunity to remember the best neighbor ever.