The white tail deer is the Pennsylvania state animal. Unfortunately, many of us in the Pittsburgh region are meeting our state animal up close and personal by colliding with them in our cars. According to statistics compiled by State Farm Insurance, for 12 straight years our neighboring state, West Virginia, has taken the title of the state with the most deer collisions in the country. Pennsylvania has come in third for the past two years, making your chance of having a collision with a deer much more likely than winning the Powerball. The overall national odds of crashing with a deer is 1 out of 167, but in Pennsylvania those increase to 1 out of 63.
The odds caught up with my husband this month, As he was driving to Morgantown, West Virginia, on October 22 for a morning work meeting, a deer jumped from the hillside and crashed into the passenger side of his car. He didn't hit the deer, the deer hit him! The collision happened on I-79 just a few miles past the Neville Island Bridge. My husband never saw the deer, which was probably a blessing since if he had, he may have swerved and hit other drivers.
Each year, approximately 150 people are killed in vehicle/animal collisions with another 10,000 people being injured. My husband was lucky. He was not injured, but his car did not fare so well. The damage to it came to $8,346 and sent the car to the garage for repairs that will take three weeks to finish. The average cost to repair a car from a deer collision is around $4,300. Our claim was nearly double that causing our adjuster to remark, "That was one big deer."
So how do Pittsburgh area drivers protect themselves from deer collisions?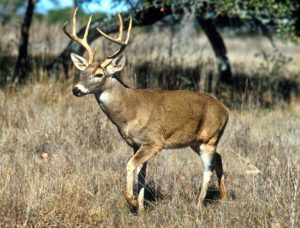 The first is financially. We had comprehensive insurance coverage, which covered the entire cost of the repairs— we didn't even have to pay the deductible with the policy we had. The average comprehensive coverage costs less than $200 a year and is well worth it if you live in the area since the odds are so high that at some time you will strike a deer.
Second, you need to be aware that deer are a dangerous hazard. They tend to be more active around dawn and dusk and between 6-9 p.m., so keep alert especially at those times and drive more slowly. While you can hit a deer anytime of the year, during the Autumn moths from October- December, the deer are on the move because it is breeding season. Deer also travel in groups so if you see one deer, you should assume there are more. Pay attention to deer crossing road signs; they're there for a reason. If a deer strike is imminent, don't serve to avoid it. Brake if you can, but don't veer as you may strike a tree or another car and that is when most injuries occur.
These tips go for cyclists as well. The same week that my husband had his deer strike, a co-worker collided with one as he was coasting down a hill on his bike, causing a broken ankle, concussion, and numerous bruises and cuts. He was wearing a bike helmet, if not, he may now be dead, which brings us to seat belts.
Finally, while you can't control how deer behave, you can control your behavior, and one way to greatly diminish your risk of injury or death from a deer collision is to wear your seat belt, and if you're a cyclist, be sure to wear a helmet.
By Janice Lane Palko