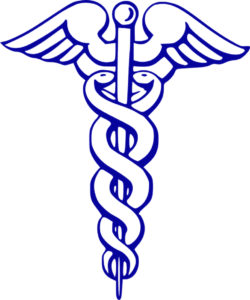 Pittsburgh has long been noted for its world-class medical facilities; however, not one to rest their laurels, the area's medical providers are investing in our region and building a number of new hospitals, treatment centers, and specialty hospitals.
Keep an eye out for these new medical facilities going up around town in 2020.
UPMC Vision and Rehabilitation Tower
This new nine-story facility will provide physical rehabilitation and treatment to those who have an eye disease or vision impairment. The tower has been designed with those patients in mind and will provide physical cues that will help patients navigate the new facility. It will be located on the campus of Mercy Hospital and is projected to be open in 2021.
UPMC Heart and Transplant Hospital
UPMC has built a stellar reputation as a pioneer in transplant surgery, and the system's new heart and transplant hospital will only enhance it further. The 18-story tower, located at UPMC Presbyterian, will have 620 private rooms and is projected to be completed in 2023.
UPMC Hillman Cancer Center
Those with cancer will be able to receive inpatient and outpatient care at the center, which will include an eight-story inpatient tower with 180 private rooms and a four-story outpatient care center as well as centralizing UPMC's oncology treatment and research at UPMC Shadyside's campus. It is scheduled to open in 2023.
AHN – Wexford Hospital
It doesn't take a genius to detect that the population in the north suburbs has grown markedly. To address this increasing need for health care in the north, Allegheny Health Network is building a new full-service, state-of-the art 160-bed hospital that will be integrated into the already existing AHN Health + Wellness Pavilion. It is expected to open in 2021.
As part of its Neighborhood Hospital initiative, AHN is building four new neighborhood hospitals throughout the region.
AHN Brentwood
Located at the intersection of Saw Mill Run Boulevard and Greenlee Road, AHN Brentwood will have a 10-bed inpatient unit as well as an emergency department and diagnostic, imaging and laboratory services. It will open at the end of 2019.
AHN Harmar
The fully-licensed, small-format hospital will be located at the corner of Freeport and Guys Run Road in Harmar Township. Like the other hospitals, it will have 10 inpatient beds, it will also open at the end of 2019.
AHN McCandless
Located at McCandless Crossing, the new AHN McCandless is due to open late in 2019, and it will have 10 inpatient beds. It will also host AHN's women's health services, including its infertility program.
AHN Hempfield
AHN Hempfield will be located on Route 30 in Greensburg and will also house the adjoining AHN community cancer center. It will open at the end of 2019.
AHN Cancer Institute Academic Center at Allegheny General Hospital – In 2018, AHN broke ground on an $80 million center that will provide patients with access to the most innovative cancer therapies and serve as the hub for cancer research, clinical trials, and medical education and for the neighborhood cancer treatment centers in Beaver, Butler, Forbes, and Hempfield.
By Janice Lane Palko