 'Take me out to the ball game' has a whole new meaning with the PNC Park All Star Craft, Beer, and Wine Festival! On Saturday June 29th, the home of the Pittsburgh Pirates is being transformed into a cultural mecca of food, entertainment, and endless samples of craft beer and wine. More importantly, this once in a lifetime experience is a perfect opportunity to support local culture and strengthen the Pittsburgh community.
Born from the Spirit of Creativity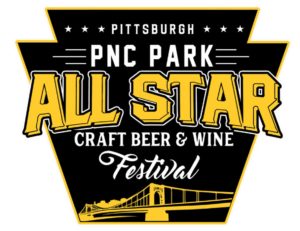 There is no denying that Pittsburgh is a city overflowing with culture and talent. And the PNC Park All Star Festival combines these elements to create an event unlike any other- which is quite a labor of love.
"To produce these types of festivals, it truly is a marathon" say Ray Sheehan, festival producer from Upcoming Events, "[but] there is nothing like it. We want people to have the time of their life."
This desire is fulfilled as guests have opportunities to enjoy unlimited samples of brews from over 250 craft breweries- near and far.
Local brands include crowd favorites such as The Church Brew Works, Pittsburgh Brewing Co., and Rivertowne Brewing. Attendees also are invited to try the concoctions of culinary geniuses from across the world.
More than drinking, the festival gives Pittsburghers the chance to experience the pure joy of running the bases of the beautiful PNC Park, meet up with the Pirate Parrot, watch Pierogi Races, and play a variety of out-door games such as Cornhole and Giant Jenga.
Perks of Partying at PNC
While Pittsburgh is known for many things, the intense love for sports and celebration tops the list.
The people of Pittsburgh are passionate about their sports teams and craft cocktails and beer" says Sheehan, "Pair that with PNC Park being the most beautiful ballpark in North America and it is the perfect location!"
The people of PNC also make it the top spot as the employees are a dream to work with and help to create a warm, inviting space.
For guests, a huge perk of the PNC locale are the two free tickets for the 2019 Pirates season.
Giving Back and Advocating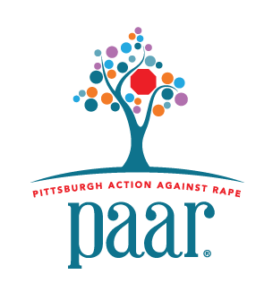 In addition to working with hundreds of brands and businesses, the PNC Park All Star Fest chose PAAR, Pittsburgh Action Against Rape, as their charity recipient.
PAAR serves to educate and advocate to end to sexual violence and provides assistance to those in need. Their presence at the festival ensures that safety is the number one priority when drinking and socializing- a lesson that they share with their Project Last Call.
According to their site, this campaign addresses the prevention of sexual harassment and violence among guests, staff, managers and owners to create a safe and respectful workplace."
Additionally, PAAR will receive a portion of the ticket sales and benefit from the silent auction. "We are excited to support such an amazing charity" says Sheehan.
Fun for All
Overall, the PNC Park All Star Craft, Beer, and Wine Festival is sure to be a hit! While there are endless activities, brands, and brews, Sheehan believes the best part is "bringing all these brands together under one roof. Consumers are curious creatures and now they can try all these new things. It is a great vibe!"
To buy tickets and learn more about this event go to https://www.ballparkfestival.com/pittsburgh/