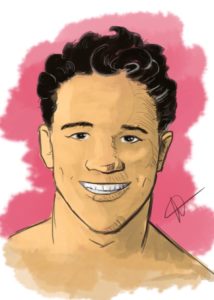 There have been many tough guys in sports in Pittsburgh. The snarling, gap-toothed Steeler linebacker Jack Lambert comes to mind, or maybe Penguin Andy Brown, one of the last NHL goaltenders to mind the net without wearing a mask. Or maybe boxer Paul Spadafora, the former IBF lightweight champion of the world. No matter how fierce, none of them can match Billy Conn, The Pittsburgh Kid.
Street Fighting Man
William David Conn, Jr., was born on October 8, 1917, in Pittsburgh, the son of William Sr. and the former Marguerite McFarland, an Irish immigrant. Raised in East Liberty, Conn's father worked for Westinghouse for 40 years. When Billy was still a kid, his father took him to the plant where he worked and told his young son, that soon he would be joining his father there working for Westinghouse. Young Billy was horrified and determined that he had to fight to avoid that fate-literally. By the time he was 13, Billy was a renowned streetfighter and was not much of a student and was therefore, asked to leave Sacred Heart Elementary School. Conn was once asked if he had to fight his way out of the streets to be come a boxer, and he replied, that he had "to fight his way out of the alley to get to the streets first."
Billy dropped out of school and began to train at a gym in East Pittsburgh under the tutelage of former boxer Johnny Ray. After training for three years, he began his career as a welterweight. In 1935, he won twelve out of 18 fights and in 1936, he went undefeated winning 19 matches, including one against fellow Pittsburgh boxer Fritzie Zivic. In 1937, he moved up to the middleweight division and defeated four ex-champs in that weight class, and he kept on winning. In 1939, he won the Light Heavyweight championship by beating Melio Bettina.
Everything Converges at Once
Tall, handsome with curly dark hair, the young boxer became a favorite of Irish Americans across the nation and was dubbed "The Pittsburgh Kid." During his career, which spanned 1935 to 1948, he won 63 fights, lost 12 and had 1 draw and reigned as the Light Heavyweight Champ from 1939-1941.
Although he had a string of victories, it was a loss that he is most noted for as it was one of the greatest boxing matches of the century. On June 18, 1941, he squared off at the Polo Grounds, in New York City against the "Brown Bomber," the Heavyweight Champion of the World, Joe Louis.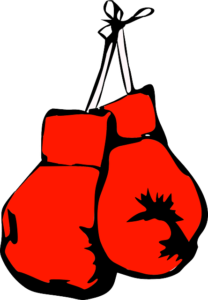 That summer it seemed as if all the plot lines in Conn's life built to a crescendo. His mother, who was only 40, was dying. A few days before the match, Conn flew home to see her. "I gotta go now," Billy said as he kissed his mother goodbye. "But the next time you see me," he said, "I'll be the heavyweight champion of the world."
"No, son," his mother said, "the next time I see you will be in Paradise." His mother died a few days after the match.
On his way to boxing stardom, Conn had crossed paths with Greenfield Jimmy Smith, a professional baseball player from Pittsburgh who played for the New York Giants. A perpetual bench jockey, Smith played until 1922 when he realized that he could make more money as a bootlegger during Prohibition. Smith, also a boisterous Irishman, took a liking to the young Billy Conn and introduced Conn to his beautiful 15-year-old daughter Mary Louise while Conn visited with the Smith family on their vacation at the Jersey Shore. After spending the evening with the beautiful teen, Conn who would soon be 21 declared to Mary Louise that he was going to marry her.
Unbeknownst to her father Mary Louise began to date Conn. When her father found out, he sent her to an exclusive cloistered college in Philadelphia called Rosemont. When Mary Louise turned 18, she and Conn drove north of Pittsburgh and took out a marriage license. When Greenfield Jimmy found out, he tried to put a stop to the marriage, going so far as to visiting the bishop to implore him to forbid any of the priests in the diocese to marry his daughter and Conn. Billy, his love life still in turmoil, left for New York for the boxing match with Louis.
The Match of All Matches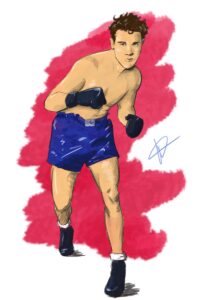 All eyes were on this heavyweight match, so much so that the Pirates game that day suspended play during the boxing match so that the crowd could listen to the fight over the Forbes Field public address system. The fight lived up to the hype. Although Louis had 25 pounds on Conn, "The Pittsburgh Kid" held off the champ for 12 rounds, leading on all scorecards. All Conn needed to do was to continue to hold off the champ. Known for being brash, Conn decided to go for the knockout, but instead Louis knocked him out in the 13th round.
Afterward in the locker room, as he and his companions second-guessed his decision to go for the knockout, Conn replied, "What's the sense of being Irish if you can't be dumb?" A rematch was instantly proposed.
He Wins the Blonde
The day after Marguerite Conn's funeral, Billy and Mary Louise drove to Philadelphia and found a priest there who agreed to marry them. When Greenfield Jimmy found out that his daughter had eloped, he called the state police to intercept the pair, but by that time, they were already honeymooning in New Jersey.
World War II Intervenes
That proposed rematch with Joe Louis would have to wait as war broke out all over the world. In November of 1941, Conn and Mary Louise, who was now pregnant were in Hollywood as Conn was filming a movie called The Pittsburgh Kid, whose plot was the story of a streetfighter from Pittsburgh, loosely based on his career. Conn, with his movie star good looks, was touted as having a movie career if he desired, but he hated Hollywood and after the attack on Pearl Harbor, Conn returned to Pittsburgh, purchased a home in Squirrel Hill, and fought three more times before entering the service. Joe Louis went to war as well.
Bad Blood
In May of 1942, Conn received a three-day pass to come home for the baptism of his firstborn, Timothy. In an attempt to mend fences with Greenfield Jimmy, the christening party was held at the Smith house. As he was wont to do, Greenfield Jimmy began needling Conn, until Conn could take it no longer and exploded, and a brawl ensued. Billy threw a punch, catching his father-in-law on the top of his skull and broke his hand, thereby nixing the hope of rematch with Joe Louis for the title anytime soon.
For much of the war, Conn was stationed overseas in Europe and put on exhibition matches for the troops. Once a plane he was traveling on developed engine trouble over France. Facing death, Billy promised God that if he lived, he would do two things. He survived and he kept his promise. Friends with Pittsburgh Steeler owner Art Rooney, Conn kept his first promise which was to give $5,000 to Art's brother, Dan, who was a missionary, and the second was to donate another $5,000 to Sacred Heart parish to build a statue of the Blessed Virgin and enshrine it there.
War Takes Its Toll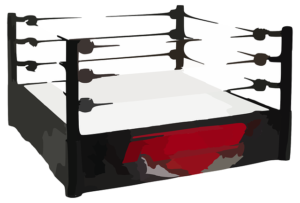 The war had taken a lot from both Joe Louis and Billy Conn, but with Conn's hand fully healed, a rematch with the champ was rescheduled, and they met nearly five years to the day on June 19, 1946, in Yankee Stadium in the first heavyweight title match ever broadcast on television. Louis defended his title ably, knocking out Conn in the eighth round.
Conn fought two more matches in 1948, winning both, but after that, he but hung up his gloves. He and Mary Louise would add two more sons to their clan, Michael and Billy Jr.
Still a Brawler
Although Conn's boxing career was over, decades later his punches still packed a wallop. In 1990, when he was 72, he broke up a robbery in a convenience store by decking the robber. That same year he was inducted into the International Boxing Hall of Fame.
A Pittsburgher to the End
In 1985 legendary Sports Illustrated writer the late Frank Deford wrote a profile of Billy Conn's life, career, and devotion to Mary Louise titled "The Boxer and The Blonde." It was one of the most popular pieces to ever appear in Sports Illustrated and is often considered one of the best pieces to ever appear in the magazine because it captured what Pittsburgh was like in the early part of the last century.
Billy Conn died on May 29, 1993, at the age of 75. A true Pittsburgh Kid, he lived in the same town in which he was born, resided in the same house he purchased in 1941, and remained married to Mary Louise until his death. And like a true Pittsburgher, Conn, "The Pittsburgh Kid" was buried in his hometown in Calvary Cemetery.
By Janice Lane Palko