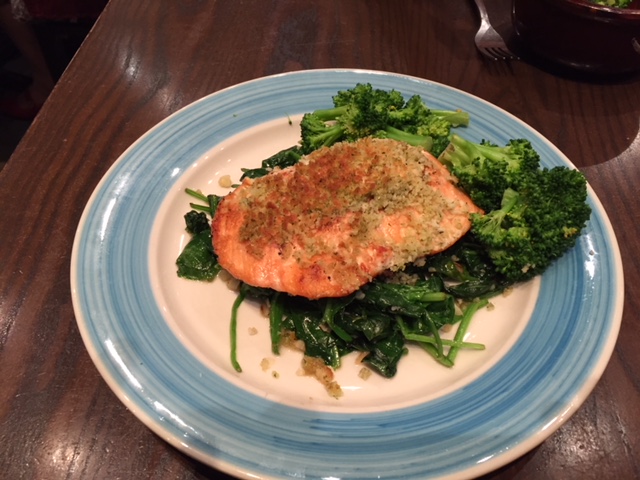 North Park Lounge Restaurant Review
January 30, 2018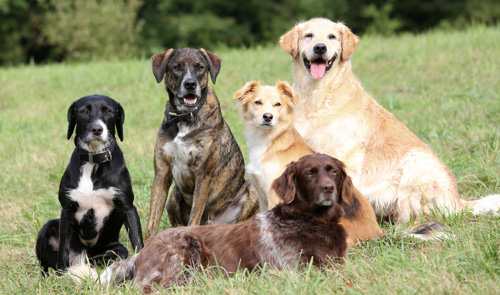 Pittsburgh Area Kennels
February 16, 2018
Fun Things
Duquesne Incline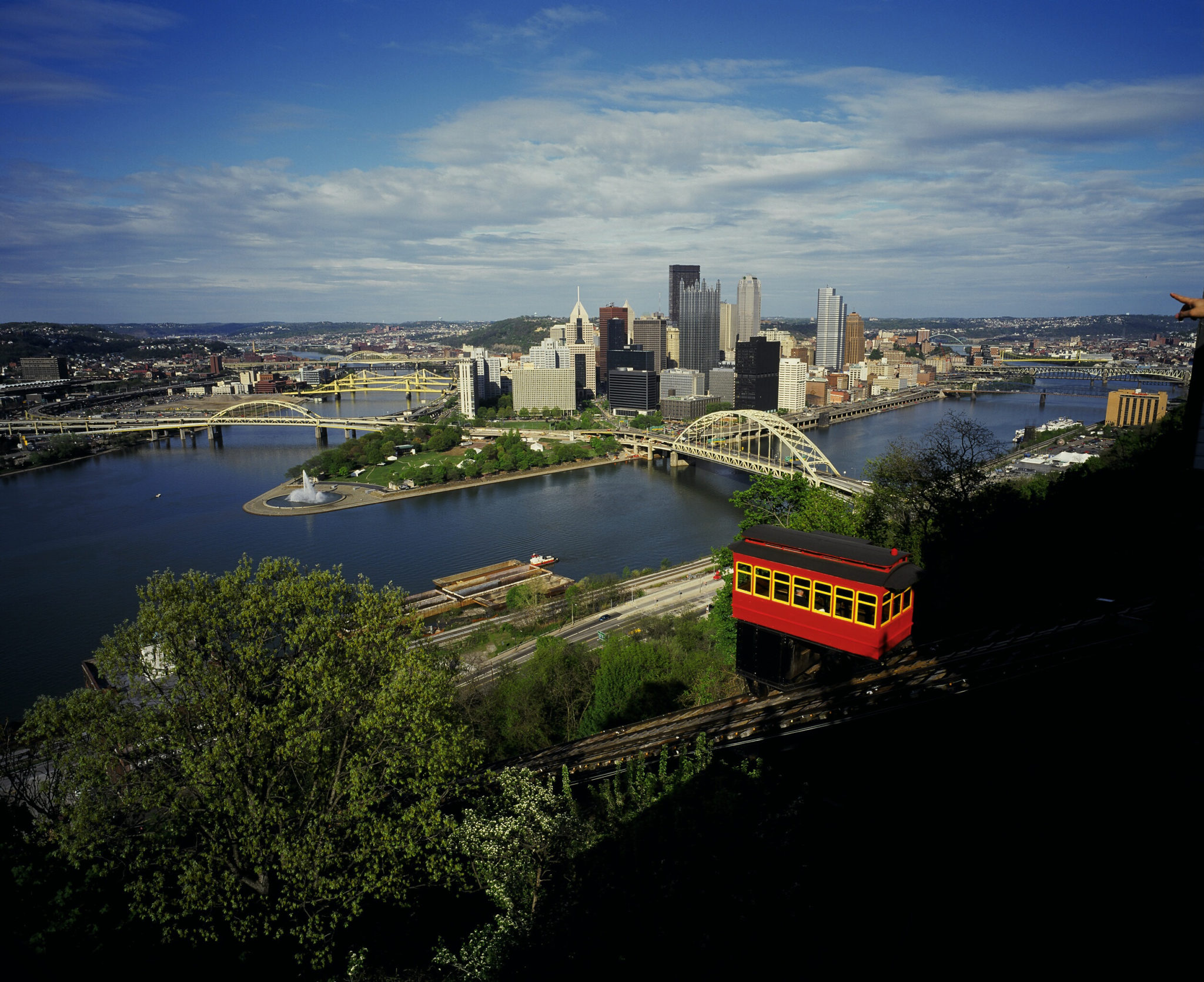 The Duquesne Incline is an inclined plane cable car that scales Mt. Washington. The lower station is located at 1197 West Carson Street and the upper station on Grandview Avenue. This historic inclined opened in 1877 and provides passengers with a spectacular view of Pittsburgh. Visit their
website
for more information.
Fallingwater
World-renowned architect Frank Lloyd Wright designed this home for the Kaufmann family. Located in the Laurel Highlands, 90 minutes from Pittsburgh,
Fallingwater
is one of the nation's most unusual homes as it merges the outdoors with the indoors..
Flight 93 Memorial
On September 11, 2001, terrorists brought down
Flight 93
, crashing it into the rolling hills of Shanksville, killing all the passengers and crew. The memorial honors those who perished on that tragic day.
Fun Slides Carpet Skate Park
This unique indoor skate park lets you strap on smooth, elastic covers or "fun slides" to your tennis shoes and zoom around their carpet skate park to your heart's content. Filled with ramps, hills, slopes, and more, Fun Slides is great way to exercise while having a blast!
Gateway Clipper Fleet
One of the best ways to enjoy Pittsburgh is on its rivers. The Gateway Clipper fleet offers everything from kids' cruises to dinner cruises to sightseeing cruises. The fleet includes five boats.
Idlewild Park & Soak Zone
Idlewild is the place for fun. Located in Ligonier, it features an amusement park and water park. It also has the children's favorites: Story Book Forest and Daniel Tiger's Neighborhood.
Johnstown Incline
The Johnstown Incline, of Cambria County, connects the city of Johnstown to the borough of Westmont on Yoder Hill. It is the world's steepest vehicular inclined plane.
Kennywood Park
ocated in West Mifflin, Kennywood Park is one of the nation's oldest and most beloved amusement parks. It's home to the Thunderbolt, regarded as one of the best roller coasters in the world.
Kentuck Knob
Kentuck Knob, located in the mountains near Uniontown, is one of the last homes designed by famed architect Frank Lloyd Wright. The home opened for tours in 1996.
Laurel Highlands
Laurel Highlands is a 300 square mile area of the Allegheny Mountain Range. It has many amazing sights. Read more about it
here
.
Monongahela Incline
The Monongahela Incline is the oldest continuously operating funicular railway in the U.S. It rides passengers from the top of Mount Washington down into Station Square.
National Aviary
Located on Pittsburgh's North Side, the National Aviary is America's only zoo dedicated to birds. It has a collection of more than 500 birds from around the world. The walk-through exhibits bring you up-close and personal with our feathered friends.
Phipps Conservatory and Botanical Gardens
A beloved landmark, Phipps Conservatory has been dazzling visitors since it opened in 1893. The glass house has 14 gardens including the Sunken Garden, Palm Court, and Desert Room. There are also six outdoor gardens.
Pittsburgh Renaissance Festival
For six weekends beginning in late August and continuing through September, the 16th Century comes alive at the Pittsburgh Renaissance Festival held in West Newton.
Pittsburgh Zoo & PPG Aquarium
The Pittsburgh Zoo & PPG Aquarium is one of the best zoos in the country and is a favorite destination for young and old alike. The zoo opened in 1898 and has become a leader in protecting animals.
Rachel Carson Homestead
Writer, biologist, and ecologist, Rachel Carson, the author of Silent Spring, which launched the environmentalist movement, was born in Springdale. Her homestead is on the National Register of Historic Places.
Sandcastle Water Park
There's nothing more refreshing and relaxing than to spend a hot summer day at Sandcastle Water Park. Fifteen water slides provide thrills, while the lazy river is the ultimate in relaxation. It also has a wave pool and children's area.
Sky Zone Trampoline Park
Bounce, jump and flip until your legs give out at this indoor trampoline park, the very first of its kind in the world! Featuring wall to wall aerial activities, foam pits, basketball hoops, and trampolines as far as the eye can see, be sure to hop on over with all of your friends!
Snapology Discovery Center
Snapology Discovery Center provides a variety of activities for children ages 1-14 that encourage creativity and problem solving, all while having fun! Kids interact with tons of different toys and technologies to expand their imaginations in a safe, productive atmosphere. Snapology is a Pittsburgh-based company with four franchise locations in the area.
Three Rivers Arts Festival
During ten days each summer in early June, Pittsburgh hosts the Three Rivers Arts Festival, a free celebration of music and art held in Point State Park, Gateway Center, and in the Cultural District.
Performing Arts, Music and Theater
Benedum Center for the Performing Arts
The 2,800 seat Benedum Center is located in Pittsburgh's Cultural District and hosts the PNC Broadway Across America series, Pittsburgh Dance Council, CD Live, Pittsburgh International Children's Theater, Cohen & Grigsby Trust Presents, and First Night Pittsburgh.
Bricolage
The word Bricolage means "making artful use of what is at hand." As such, Bricolage aims to create an interactive experience through immersive theater. Bricolage is located on Liberty Avenue in downtown Pittsburgh's Cultural District.
Byham Theater
Located in the heart of Pittsburgh's Cultural District, the Byham Theater seats 1,300 and is home to a wide variety of performing arts productions.
Cabaret at Theater Square
The intimate 260-seat Cabaret at Theater Square is located in the Cultural District in downtown Pittsburgh next to the O'Reilly Theater. It combines live entertainment with casual food and drink.
Citizens Bank Children's Theater Series
This series of children's theater productions is stage at the Byham Theater and at six suburban schools surrounding the city.
Heinz Hall
This opulent gem of a theater is the star of the Cultural District in Pittsburgh. It is home to the Pittsburgh Symphony Orchestra.
Opera Theater of Pittsburgh
Opera Theater of Pittsburgh presents musicals and operas sung in English. They stage SummerFest, performances in the summer at the Falk Auditorium on the campus of Winchester Thurston in Shadyside.
O'Reilly Theater
The O'Reilly Theater is the home of the Public Theater and seat 650 in this state-of-the-art venue, which features a thrust stage. The audience surrounds the stage on three sides, and the O'Reilly produces about 235 performances a year.
Pittsburgh Ballet Theatre
The Pittsburgh Ballet Theatre performs at the Benedum Center. The ballet season runs from December through the end of April.
Pittsburgh Filmmakers
Pittsburgh Filmmakers is the oldest and largest media arts institution in the country. It offers courses in filmmaking and hosts exhibitions. It is located on Melwood Avenue near Oakland/Shadyside.
Pittsburgh Irish and Classical Theater
The PICT was founded to bring to life the classics in theater. Performances are staged at the Union Project.
Pittsburgh Irish and Classical Theater
Pittsburgh Musical Theater, a nonprofit organization, has two companies. Its professional company stages performances at the Byham Theater while the student company holds its performances at the New Hazlett Theater.
Pittsburgh Public Theater
Since 1975, the Pittsburgh Public Theater has been bringing world-class performances to the stage. It's home is now the O'Reilly Theater in the Cultural District.
Pittsburgh Symphony Orchestra
The city's world class Pittsburgh Symphony Orchestra entertains under the direction of Manfred Honeck at its home, the gilded Heinz Hall.
Pittsburgh Youth Ballet
This ballet school, a nonprofit, offers professional instruction to budding dancers. The studio is located in McMurray.
Pittsburgh Youth Symphony Orchestra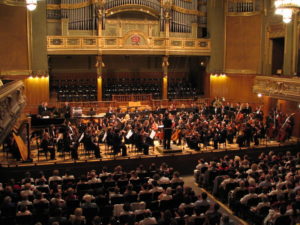 Founded in 1945, the Pittsburgh Youth Symphony Orchestra is one of the oldest youth orchestras in the nation. Performances are held at Heinz Hall and are free.
South Park Theater
The South Park Theater was founded in 1995 and stages their performances at the Main Stage in South Park. It also has a Children's Theater company.
The Harris Theater
Named for John P. Harris, the co-founder of the Nickelodeon, the first theater dedicated to showing motion pictures, the Harris Theater shows art films programmed by Pittsburgh Filmmakers.
Historic Places
Bushy Run Battlefield
n 1763, British Colonel Henry Bouquet and his troops clashed with warring Native American tribes during Pontiac's Rebellion at Bushy Run. Bouquet and his forces were on their way to Fort Pitt to provide relief to the fort, which was under also siege. Bouquet and his regiments prevailed securing the control of the Ohio River Valley for the British. Bushy Run is in Jeannette, and you can visit this historic battlefield.
Fort Ligonier
A remainder from the French and Indian War, Fort Ligonier in Ligonier played a pivotal role in the Forbes Expedition of 1758. Attacked numerous time, the fort was never taken, and today, you can take a tour of the fort and visit the on-site museum.
Fort Necessity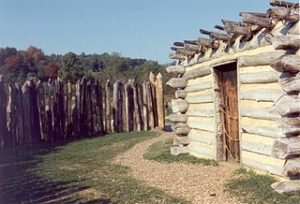 Located in Fayette County, Fort Necessity was the site of a great battle during the French and Indian War. On July 3, 1754, the young Colonel George Washington was defeated here, surrendering to the French. Fort Necessity is run by the National Park Service.
Fort Pitt Blockhouse
The Fort Pitt Block House
is all that remains of Fort Pitt. Built in 1764, Fort Pitt was one of the largest British strongholds in the New World. It is here that Pittsburgh began, and today, you can still visit this historic landmark in Point State Park. It is open year-round and admission is free.
Friendship Hill National Historic Site
Albert Gallatin is arguable one of the most influential political figures to come from Pennsylvania. He served as Secretary of the Treasury under Thomas Jefferson and James Madison and was responsible for the Louisiana Purchase and for funding the Lewis and Clark expedition. Located in Point Marion, Friendship Hill was his home and is maintained by the National Park Service.
LeMoyne House
The LeMoyne House was a stop on the Underground Railroad. Located in Washington, Pennsylvania, the house was built in 1812 by Dr. F. J. LeMoyne. The physician risked his life by allowing his home to be used as a stop by slaves on their way to freedom in Canada. This beacon on freedom has been preserved by the Washington County Historical Society.
Old Bedford Village
At Old Bedford Village in Bedford, you can step back in time to 18th Century. The village has 36 log cabins and workshops and provides a full-immersion experience of what it was like to live during that time.
Old Economy Village
The Utopian Harmonists religious community settled Old Economy in 1824. Located in Ambridge, Old Economy is all that remains of the Harmonists in our area as the members eventually died. It is maintained by the Pennsylvania Historical Society and give a window into how it was to live during the 19th Century.
Galleries
Gallery Crawl in the Culture District
The Gallery Crawl is a quarterly event spotlighting art and entertainment in Pittsburgh's Cultural District. The free event takes place in numerous venues throughout the Cultural District downtown.
SPACE
Located at 812 Liberty Avenue in downtown Pittsburgh, SPACE offers five to six exhibits each year that promote emerging artists and their works.
The Residency
This is a collaboration of Southside Works, Studio AM and Baron Batch. It is a place to discover the ART within.
Wood Street Galleries
Located in the Cultural District in downtown Pittsburgh at 803 Liberty Avenue, the Wood Street Galleries opened in 1992 and features two floors of exhibit and performance space.
Museums
Andy Warhol Museum
Located on Pittsburgh's North Shore, the Andy Warhol Museum is the largest museum in the U.S. dedicated solely to one artist and traces Pittsburgh's most celebrated artist from his early years to his becoming one of the world's most famous artists.
Carnegie Museum of Art
In 1895, Pittsburgh industrialist Andrew Carnegie founded the Carnegie Museum of Art. It was established as the first museum of modern art in the country. During the past century, the museum has expanded and now includes the Hall of Architecture and Hall of Sculpture as well as a vast collection of art.
Carnegie Museum of Natural History
lso founded in 1895 by Andrew Carnegie, the Carnegie Museum of Natural History is regarded as among the top-five natural history museums in the nation. It is home to the world's largest collection of Jurassic dinosaurs. Another favorite exhibit is the Walton Hall of Ancient Egypt, where you can see the first mummy and coffin, which was donated by Carnegie himself.
Carnegie Science Center
The most visited museum in Pittsburgh is the science center. It includes Highmark SportsWorks, where visitors explore 30 different interactive experiences; USS Requin submarine; Rangos Omnimax Theater; Miniature Railroad & Village; and robotics exhibit as well as numerous other exhibits.
Children's Museum of Pittsburgh
The Children's Museum of Pittsburgh combines fun with learning. Located on Pittsburgh's North Side, the children's museum houses exhibit after exhibit of interactive exploring from the Waterplay area to Daniel Tiger's Neighborhood, a favorite of all who loved Pittsburgh's very own, Mr. Rogers.
Drake Well Museum
Located near Titusville, the Drake Well Museum chronicles the development of the oil industry in Pennsylvania. In 1859, Edwin Drake drilled the first oil well here, launching the petroleum industry. You can also take a ride on the Titusville Railroad during your visit or enjoy Oil Creek State Park.
Fort Pitt Museum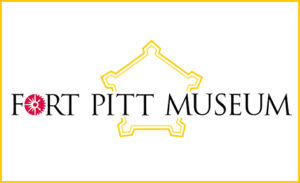 Located at the birthplace of Pittsburgh at The Point in Point State Park, the Fort Pitt Museum preserves Pittsburgh's past from the city's inception through the French & Indian War, and American Revolutionary War.
Frick Art & Historical Center
Like Andrew Carnegie, Henry Clay Frick was a prominent industrialist, and his home Clayton has been preserved as a window into Pittsburgh's past. Located in the city's Point Breeze neighborhood, the Frick includes not only Clayton but also a collection of buildings such as The Frick Museum of Art, The Car and Carriage Museum, and Frick children's playhouse and café.
Jimmy Stewart Museum
Jimmy Stewart was one of the nation's most beloved actors, starring in such iconic films as Harvey, Rear Window, and It's a Wonderful Life. Born in Indiana, Pennsylvania, Stewart's hometown has honored his contribution to American culture and his military service with a museum.
Johnstown Flood National Memorial
On May 31, 1889, the South Fork Dam failed sending a deluge downstream to Johnstown and washing away the town, killing 2,200. The memorial pays tribute to those who lost their lives in one of the most catastrophic events of the 19th Century.
Mattress Factory Museum
The Mattress Factory is a contemporary art museum housed in an old mattress factory on the North Side of Pittsburgh in the Mexican War Streets area. It has permanent installations and also functions as a research and development lab for artists.
Meadowcroft Rockshelter & Historic Village
Meadowcroft Rockshelter & Historic Village gives visitors the chance to learn what it was like to live here 16,000 years ago by exploring the rockshelter, a prehistoric camp site, and the Historic Village, that recreates everyday rural life in the 19th Century.
Pennsylvania Trolley Museum
Located in Washington, Pennsylvania, the Pennsylvania Trolley Museum is dedicated to trolleys and has a vast collection of restored trolley cars. The museum also offers trolley rides.
Roberto Clemente Museum
his museum will enthrall young and old alike who enjoy the legendary Clemente's days as a Pittsburgh Pirate.
Senator John Heinz History Center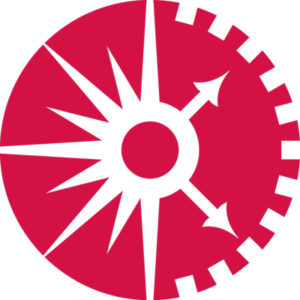 An affiliate of the Smithsonian Institution, the Heinz History Center traces 250 years of Pittsburgh's history and includes the Western Pennsylvania Sports Museum. It often hosts special exhibits and events.
Soldiers & Sailors Memorial Hall & Museum
Soldiers & Sailors is the nation's only military memorial dedicated to honoring those who served from all the military branches. Founded in 1910, it began as a way to honor Pennsylvania's Civil War veterans, but today, it houses mementoes and artifacts from all conflicts since then to the present day.
Southern Alleghenies Museum of Art
The Southern Alleghenies Museum of Art is located at St. Francis University in Loretto, Pennsylvania, and was founded in 1976. Its collection includes 4,000 works from local, regional, national, and international artists including Mary Cassatt and Andy Warhol.
Western Pennsylvania Model Railroad Museum
Founded in 1938, the WPMRM is dedicated to model railroads and has hosted a Holiday Train Show since 1987 at its Gibsonia museum.
West Overton Village & Museum
The birthplace of industrialist Henry Clay Frick and the location of the Old Overholt Whiskey Distillery, West Overton Village & Museum is located in Scottdale. It includes the old distillery, founded by Frick's grandfather and the Overholt family homestead.
Westmoreland Museum of American Art
Newly renovated and expanded, the Westmoreland Museum of American Art is located in Greensburg and was established in 1959 to preserve and showcase American Art.
Parks
August Wilson Park
This park located in Pittsburgh's Hill District, recently was renovated and has had its named changed from Cliffside Park.
Blue Knob All-Season Resort
This resort in Claysburg, boasts the highest skiable mountain in Pennsylvania. It also has Nordic skiing, snow tubing, and lodging. Enjoy the warmer months there in the summer golfing, biking, and swimming.
Boyce Park
Located in Monroeville and Plum Borough, Boyce Park, part of the Allegheny County park system, in addition to having a wave pool, skate park, archery range and shelters, has Allegheny County's only downhill ski slope.
Deer Lakes Park
An Allegheny County park, Deer Lakes Park is located in Frazer and West Deer townships and has three fishing lakes, an observatory, spray park, shelters, a disc golf course, playgrounds, as well as walking, hiking and jogging trails.
Frick Park
The largest of Pittsburgh's historic regional parks, Frick Park encompasses 644 acres stretching from Point Breeze to the Monongahela River. It has an extensive network of trails, the Frick Environmental Center, playground, tennis courts, baseball fields, and the only public lawn bowling green in the state.
Harrison Hills Park
Harrison Hills Park, located in Harrison Township, has an environmental learning center, shelters, a scenic overlook, playgrounds, soccer fields, ponds, and walking, hiking and bridle trails.
Hartwood Acres
Situated in Hampton and Indiana Townships, Hartwood Acres belongs to the Allegheny County Park system and provides tours of the Hartwood Mansion. It features cross-country skiing, hiking, walking and biking trails. It also hosts free concerts on Sunday nights in the summer.
Hidden Valley Resort
Located in Hidden Valley, the resort has 26 ski slopes and trails and two terrain parks. The resort also has lodging, dining and a spa. In the summer, enjoy the mountain scenery while golfing.
Highland Park
A City of Pittsburgh park, Highland Park grew up around the reservoir located there. The track around the reservoir is very popular with runners and walkers. The park also has several gardens, a fountain and reflecting pool, as well as a bike track, swimming pool, sand volleyball courts, Pittsburgh Zoo and PPG Aquarium.
Mellon Park
This park in the City of Pittsburgh is noted for its beautiful walled gardens. Located in Shadyside, Mellon Park was once part of the Richard Beatty Mellon estate.
Mellon Square
This small urban garden is located in the heart of downtown Pittsburgh. It has beautiful fountains and often hosts concerts during the summer.
Nemacolin Woodlands Resort
This luxurious mountain idyll features several fine places to stay from the luxurious Chateau to townhomes. There as numerous places to dine, and it has a spa for pampering yourself. Activities range from golf to skiing, to sporting clays to snowshoeing.
North Park
Located on more than 3,000 acres in McCandless, Hampton, and Pine Township, North Park has a 65-acre lake suitable for fishing and kayaking. It also has a golf course, swimming pool, skating rink, deck hockey rink, and numerous shelters and trails.
Point State Park
Located in the Golden Triangle of Pittsburgh at the confluence of the Allegheny and Monongahela Rivers, Point State Park is a National Historic Landmark as well as a favorite green space. It was here that Pittsburgh had its birth. At the tip of the park is a grand fountain.
Riverview Park
Located between Perrysville Avenue, Woods Run and Marshall Avenue, this wooded park predates the city of Allegheny's annexation to the city of Pittsburgh. Home to many trails, it also has a swimming pool, ball fields, playgrounds and activities building. It is also home to the Allegheny Observatory.
Round Hill Park
One of the parks in the Allegheny County Park system, Round Hill Park is located in Elizabeth. In addition to soccer fields, a spray park, and bridle trail, the park features an exhibition farm with animals.
Schenley Park
Created from land donated to the city by heiress Mary Schenley, Schenley Park is located in Oakland and is one of the most "social" parks in the city. A favorite among university students, it has numerous trails, soccer fields, the Bob O'Connor Golf Course, the Schenley Oval Sportsplex, and Flagstaff Hill. Phipps Conservatory is located in its confines, and the Vintage Grand Prix and Race for the Cure are held here.
Schenley Plaza
Located in Oakland between the Carnegie and the Hillman Library, Schenley Plaza is an urban green space that makes the most of its amenities. It features gardens, dining kiosks and restaurant, and the PNC Carousel.
Settler's Cabin Park
Home to one of three wave pools in the Allegheny County Parks system, Settlers Cabin Park is located near Pittsburgh International Airport. It is also home to the Pittsburgh Botanical Garden.
Seven Springs Mountain Resort
Seven Springs is the largest four-season resort in Pennsylvania. It has a variety of lodging and dining options. It offers downhill and cross-country skiing, snowboarding, and snow tubing. The fun continues with sleigh and horseback rides and snowmobile and snowshoe tours. There are indoor and outdoor pools as well.
South Park
Bethel Park and South Park Township are home to South Park, part of the Allegheny County Park System. It has a golf course, wave pool, deck hockey and ice hockey rinks, ballfields and shelters. It hosts free concerts on Friday nights during the summer.
Three Rivers Heritage Trail
The trail, 24 miles in length, will wind you through various neighborhoods of the city along all three of Pittsburgh's rivers. Popular among walkers and bikers, the trail is used for recreation and commuting. Along the trail are many parks, such as the
Millvale Riverfront Trail and Park.
White Oak Park
Located in the White Oak neighborhood of Allegheny County, this park features a wedding garden, bocce courts, volleyball courts, horseshoe pits, shelters, and numerous trails.
Professional Sports Teams
Pittsburgh Passion
Winner of a National Championship and four Divisional Championships, the Pittsburgh Passion is the most recognized women's full-contact football franchise in the world. The season runs from April until the championship in July. The Passion play their home games at Highmark Stadium on the South Side.
Pittsburgh Penguins
The Pittsburgh Penguins are one of the premier teams in the NHL and have won four Stanley Cups in 50 years of competition. The team calls the state-of-the-art PPG Paints Arena home.
Pittsburgh Pirates
Since 1887, Pittsburgh baseball fans have been cheering on their beloved Pittsburgh Pirates. The team boasts five World Series wins and one of the best ballparks in the nation for viewing a game in PNC Park.
Pittsburgh Riverhounds
The Pittsburgh Riverhounds, a professional soccer team, arrived on the scene in Pittsburgh in 1998 and plays in the United Soccer League. The Riverhounds play their games at Highmark Stadium near Station Square.
Pittsburgh Steelers
With six championship rings, the Pittsburgh Steelers are one of the most celebrated professional football teams in the National Football League. The Steelers play their home games at beautiful Heinz Field.
Pittsburgh Thunderbirds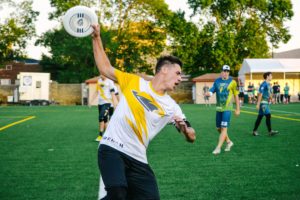 A professional ultimate Frisbee team of the Midwestern Division, the Pittsburgh Thunderbirds have been competing in the American Ultimate Disc League since 2015. They hope to grow Ultimate frisbee in the area and become nationally recognized.
College Sports Teams
Carlow University
Located in the Oakland neighborhood of Pittsburgh, Carlow University fields eight women's athletic teams and five men's teams.
Carnegie Mellon University
While Carnegie Mellon University is known as an excellent academic university, it also touts its athletic program. Located in Oakland, the Tartans have eight women's teams and eight men's.
Chatham University
The Chatham University Cougars compete in the NCAA Division III. Located in Shadyside, it had the first women's hockey team in Pennsylvania. The university also has nine women's sports and has recently gone co-ed.
Duquesne University
Duquesne University, located on The Bluff near downtown Pittsburgh, fields six men's teams and ten women's teams. The Dukes football team plays at Rooney Field, while their basketball team plays at the A. J. Palumbo Center.
LaRoche College
LaRoche College, located in the North Hills of Pittsburgh, and has 12 athletic teams. The Redhawks compete with six women's teams and six men's.
Point Park University
The Pioneers of Point Park University, located in downtown Pittsburgh, compete in six men's sports and seven women's sports.
Robert Morris University
Located in Moon Township, the Robert Morris Colonels compete in NCAA Division l and have the only men's and women's D-l ice hockey teams in the Pittsburgh area. In addition to hockey, there are five other men's teams and eight other women's teams.
University of Pittsburgh
The University of Pittsburgh has 14 athletic teams. Located in Oakland, their football team, the Panthers, play NCAA Division l football games at Heinz Field, while their men's and women's basketball teams compete at the Petersen Events Center on their campus.