Welcome to Popular Pittsburgh's "Autumn Recipes" Section!
A perfect place to find that easy to follow recipe sure to make it easy to fall right into the holidays!
Linda McCaleb's Pumpkin Bread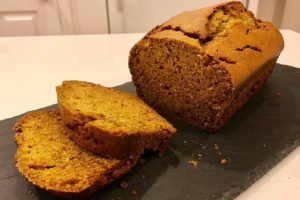 Combine dry ingredients in separate bowl and set to one side. Then combine the other ingredients in another bowl. Stir dry ingredients into batter gradually and bake 1 hour at 325 degrees.
Marvelous Macaroons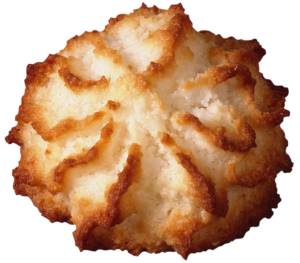 Heat oven to 325 degrees. Mix together coconut, sugar, flour and salt. Stir in egg whites and almond extract; mix well. Stir in almonds; mix well. Drop from teaspoon onto lightly greased baking sheets. Bake for 20 minutes or until edges are golden brown. Remove from baking sheet immediately. Let cool and serve.
*Makes about 30 cookies
By Linda McCaleb
Au Gratin Potatoes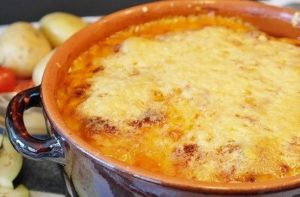 Cube potatoes and place in a casserole dish. Melt butter and stir in flour. Cook a few minutes, but do not brown. Scald milk and pour over butter mixture. Cook 5 minutes longer. Mix in sour cream then stir into potatoes. Sprinkle with thin layers of grated cheese and bread crumbs. Bake at 375 degrees until bubbly, about 20 minutes.
By Sherry D. Kane
Mom's Roasted Turkey and Stuffing
While the chefs at Popular Pittsburgh love good food, like most Pittsburghers, we are a practical lot, interested in preparing delicious dishes with the least fuss, and with ingredients that don't require a loan from the bank.
Roasted Beet Salad with Goat Cheese
This is one of my favorite salads. The flavors delivered from roasting the beets is fantastic.  I stay away from the beets in cans or jars.  It's easy to roast the beets although peeling this vegetable can be a little tricky.
Pumpkin Bread

Less fussy than pumpkin pie yet still bursting with those fall flavors we love, pumpkin bread makes a great dessert. It is also a great treat to take your Thanksgiving Day feast host or hostess. And you can even rationalize away the calories by knowing that you are getting in your veggies.
Perfect Pulled Pork
Our Perfect Pulled Pork recipe is great because it is low on preparation but high on flavor. Made in the crockpot, it is perfect for busy days or tailgate parties.
Chicken Noodle Soup
Nothing says "comfort food" more than chicken noodle soup. It makes you feel better when you are sick and serve as a main meal or accompaniment.
Beanless Chili
Our Beanless Chili brings the heat on those frosty fall days. We make ours without beans, but if you absolutely adore beans, you can certainly add them.
Chicken Francese
This dish is so delicious you'll think it came from a restaurant and not your kitchen. Be prepared to pass along the recipe as your diners will certainly want it.
Pumpkin Seeds
While most stores sell pumpkin seeds, it is fun and easy to make your own. First, remove the seeds from inside the pumpkin and wipe them off with a paper towel to remove excess pulp. Spread the clean seeds evenly on a paper bag and let them dry overnight.
Pumpkin Cookies with Icing
Can't get enough of pumpkin flavor? If so, then our pumpkin cookies will certainly satisfy you. These little delights are easy to make and are great to share.