Welcome to Popular Pittsburgh's "Winter Recipes" Section!
A perfect place to find that easy to follow recipe sure to warm your home & soul on a cold winter's night!
Chicken Pot Pie Soup
A very quick, flexible recipe for those who have a hectic schedule but still want a tasty meal.
Baked Cod
Yields: 4 servings
Prep: Approx. 30 minutes from start to serve
Macaroni and Cheese
From start to finish:  45 minutes
Yields:  5 one cup servings
Yes, kids love to eat the stuff that comes in a box. The sooner you can break them of that habit the better.  This recipe is fast, easy and homemade!
Banana Nut Bread
Note: While we usually look for all ingredients to be perfect, I've found that the best bananas to use for this recipe are the ones that go past the peak of ripeness.  I place the overripe fruit in the freezer rather than throw it away.  I thaw the bananas by placing them in warm water until they are pliable. Then I peel and mash them.
By Lind McCaleb
Curried Roasted Cauliflower

A hearty vegetable dish perfect for a cold winter's night or a summer party!
Cheddar Broccoli Soup
This soup was served in the Westinghouse headquarters dining room during the 1980s. It is easy, delicious and perfect for a cold day.
Buttermilk Pancakes

Yields: Ten four-inch cakes
Roasted Beet Soup
Give it a try! I'm sure it will be one of your favorites.
Non-Alcoholic Drinks

If some of your party guests are under the legal drinking age or if  your guests don't want alcohol to mix in with their holiday celebration,  you have a few choices.  Among them are: have a few different sodas available for your guests to enjoy, or step up your offerings by adding ginger ale, cola and Grenadine Syrup to you bartending supplies.  You can make a Shirley Temple of Roy Rodgers without Grenadine.
Sugar Cookies

Yields: approx. 4.5 to 6 dozen cookies depending on the size of cutters used.
** Note: the dough needs to chill at least 3 hours before rolling. **
By Susan Hovanec
Buttercream Icing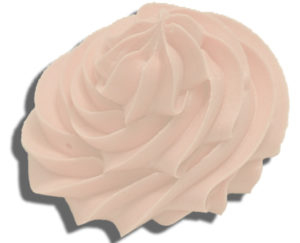 The above guide will help you create cookies that your friends and family will agree taste great. Practice techniques for coloring and applying your icing, and I'm sure in no time you'll be creating cookies that not only taste great, but look great too.
By Susan Hovanec
Raspberry Rugelach

Rugelach is a Jewish pastry. Whether you make them for Hanukkah or Christmas, these Raspberry Rugelach are a tasty treat.
Makes 48 cookies
Snickerdoodles

While cookies sprinkled with sugar and cinnamon may have been around for a few thousand years, the name Snickerdoodles has been in print for just over a hundred years. No one is sure, but it's believed that this cookie first became popular in German communities in New England or Pennsylvania.  The one thing I have discovered is that there are lots of different Snickerdoodle recipes that will deliver very different results.  All good. The following recipe is based on Mrs. Fields Snickerdoodles. The end product should be soft and, of course, delicious.
Roasted Brussels Sprouts

Prep & Cooking Time: about 1 hour
About 4  servings
*NOTE:  If you are using medium sized sprouts and your cast iron skillet is ten inches in diameter, you'll be able to roast a half pound of sprouts with 5 cloves of garlic at a time.