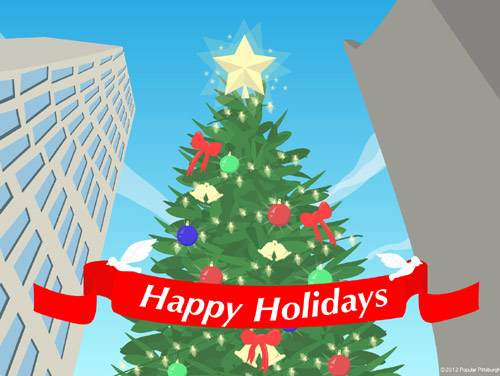 It's the Christmas Season, Let the Fun Begin!
September 16, 2016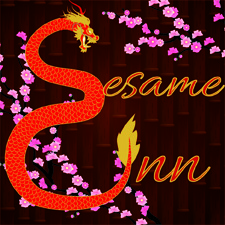 Sesame Inn
September 16, 2016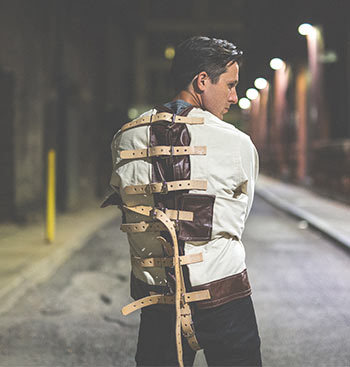 Recently, Popular Pittsburgh chatted with Lee Terbosic, a nationally touring magician and comedian. A Pittsburgh native, Mr. Terbosic, will put the city in the spotlight November 6th, when he attempts "Houdini 100." At noon, while dangling upside-down high above the corner of Liberty Avenue and Wood Street in a straitjacket, he will attempt to undo himself in a death-defying feat of magic that has a historic connection.
November 6, 2016, marks the 100th anniversary of the day that iconic magician Harry Houdini completed the exact same stunt at Liberty and Wood. Terbosic's attempt at Houdini's stunt will be free to the public and will be sure to generate excitement.
Terbosic's magic career began in Pittsburgh. "When I was 12, I witnessed my first live magic act, and I was immediately fixated. I took a trip to Carnegie Library with my parents where I checked out a few books on magic."
Terbosic started with card tricks, which he still often practices. He even sells his own brand of magic cards, intricately designed with a heavy Pittsburgh influence. For those wishing to purchase a set, Terbosic said a new pack will be available in the next year on his website.
From card tricks he moved to increasingly more difficult tricks, which have been known to flabbergast celebrities such as Jack Black, Johnny Depp, and Wiz Khalifa. He also performs for Fortune 500 companies. A 2008 graduate of Robert Morris University, Terbosic also received the 2015 Magician of the Year Award from the Association for the Promotion of Campus Activities.
Street or Stage
So how did Terbosic come to making the leap from the stage to the street? About four and a half years ago, Terbosic got the idea for Houdini 100. "I was in New York City with my mentor, Paul Gertner. He gifted me a book titled Passion Magic, and I was struck by a picture of Houdini completing an act high above the streets of Pittsburgh." Gertner is also a renowned magician and entertainer from Pittsburgh. He was recently featured on Penn and Teller's "Fool Us" and won.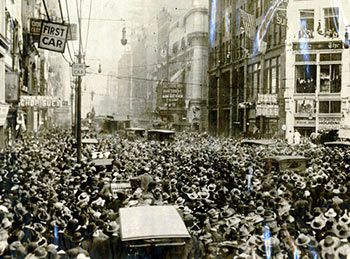 To generate publicity, Houdini often attempted death defying stunts before his shows to market himself and generate interest. It worked. Thousands flocked to town to see the stunt.
"The date written under the picture was November 6, 1916," said Terbosic. "I realized we were nearing its 100th anniversary. Then, I though how cool it would be to recreate it."
Terbosic then began to formulate Houdini 100, striving to replicate it exactly. Terbosic will be lifted high above Wood Street and Liberty Avenue by a crane, and then he will maneuver himself out of a straitjacket. While Houdini may be a hard act to follow, Terbosic is more than up for the challenge.
We asked Terbosic if he could ask Houdini a question, what would it be? He replied, "Houdini's ideas were always larger than life. I would have to ask him how he ever came up with the idea."
In addition to Houdini, Terbosic has other influences in his life. "My two biggest inspirations would have to be my dad–he is my rock–and my mentor, Paul Gertner."
Terbosic made it clear that the one thing he wants his audience to take away from his performances, Houdini 100 and otherwise, it that "anything is possible."
For Terbosic and Pittsburgh, November 6th will be a day of celebration and historic significance. He invited all to come and help recreate history with a celebratory Steeler Watch Party afterward located at Ten Penny. "There is so much history in Pittsburgh," said Terbosic, "if there was one way I could touch that, I just knew I had to do it."
All photo/media credit belongs to Caulin Grant, Ben Petchel, Christy Clementi
To learn more about Houdini 100 and other events, visit his website: Lee Terbosic
History Does Repeat Itself: Pittsburgh Magician Recreates Houdini Stunt
On November 6, 2016, Lee Terbosic, renowned magician and Baldwin resident, recreated a legendary feat . It had been performed by escape artist Harry Houdini 100 years prior at the exact time and place in downtown Pittsburgh.
Thousands thronged the intersection of Liberty Avenue and Wood Street on the glorious fall afternoon for the noon spectacle as they did a decade ago to watch Mr. Terbosic dangle upside down 90 feet above in a straitjacket as worked to free himself just as Houdini had done.
In addition to the crowd of onlookers, Rick Sebak, famed Pittsburgh documentarian, served as master of ceremonies and former Steelers greats Rocky Bleier and Franco Harris as well as special effects artist Tom Savini strapped Mr. Terbosic into the straitjacket. A crane then slowly raised Terbosic into the air over the crowd.
As the crowd watched and cheered him on, Mr. Terbosic quickly undid himself from the straitjacket, dropping it to the street below. Then he whipping out a Terrible Towel and twirling it to the crowd's delight.
When Mr. Terbosic was safely back on the ground he thanked everyone for helping him to recreate Houdini's stunt. He said "Always, always, always follow your dreams, but today, thank you so very much for believing in mine."