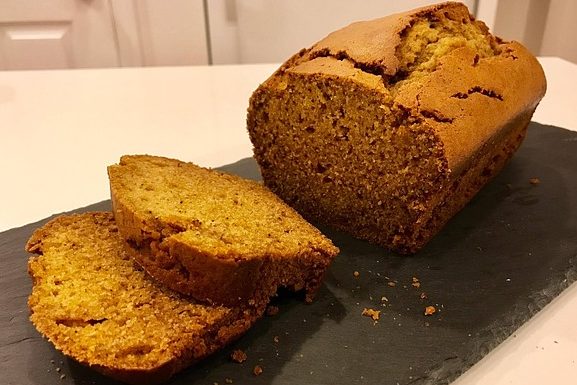 Add Your Recipe!
September 10, 2020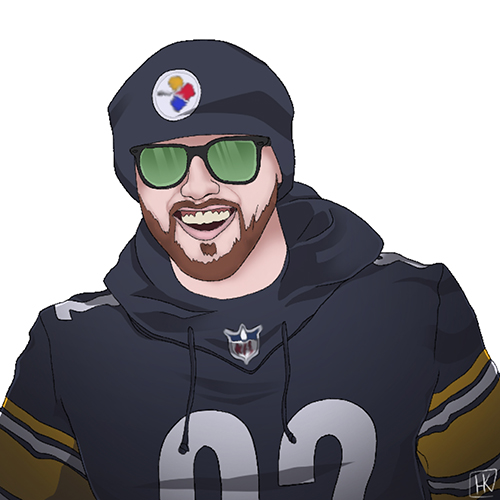 Mac Miller: Pittsburgh's Premiere Rapper
September 21, 2020
The records for leaders in Pittsburgh go back to the year 1794 with George Robinson as the first of eight Chief Burgesses of Pittsburgh. Then, in 1816, Pittsburgh incorporated as a city and the first mayor was appointed by the city council. Here's a brief bio of each Pittsburgh mayor, from present day to 1816.
Pittsburgh's Mayors
Ed Gainey (2022-present), Democrat
On January 3, 2022, Pittsburgh swore in its 61st mayor, Edward C. Gainey. Mayor Gainey is the city's first African American mayor. In the primary election, Gainey narrowly defeated incumbent Bill Peduto 25,784 votes to 22,029 votes. The November 2021 general election was a decisive victory over Republic nominee, Tony Moreno. Ed Gainey won the race for Mayor of Pittsburgh with more than 70% of the electorate's vote. Ed Gainey was born on February 19, 1970, to a single teenage mom, who raised him with the help of his grandmother in their Hill District home. By the age of seven, Gainey and his family had moved to South Oakland, and then again to East Liberty, where he attended Peabody High School (now the Barack Obama Academy of International Studies). After high school, Gainey attended Morgan State University in Baltimore, Maryland where he earned a bachelor's degree in Business Management. While at Morgan State, Gainey met Mayor Kurt Schmoke, the first politician he had ever encountered. As the first Black mayor of Baltimore, Schmoke inspired Gainey to pursue a career in public service. After graduating, Ed returned to Pittsburgh with a clear vision. Gainey served as a Community Development Specialist under two Mayors, Tom Murphy and Luke Ravenstahl, and worked with the Pittsburgh Bureau of Police to improve hiring practices. In 2012, he was elected to the Pennsylvania State House of Representatives. In this position, Ed was recognized by the Pittsburgh City Paper as "2020 Politician of the Year" for his work to educate, as well as uplift the communities he represented. Ed and his wife Michelle (Coburn) Gainey have been married since 2006 and have three children together. Their oldest daughter is a graduate of California University of Pennsylvania (undergrad) and Villanova University (master's degree). The couple's two younger children attend Pittsburgh Public Schools. Ed and Michelle raised their children to understand the importance of being involved in their community.
Bill Peduto (2014-2022), Democrat
After serving on Pittsburgh's City Council, Bill Peduto was elected as Pittsburgh's 60th mayor. He served on City Council from 2002 until 2014. A graduate of Chartiers Valley High School, he attended Carnegie Mellon for one year and then transferred to Penn State where he attained a B.A. in 2007. He received a master's degree from The University of Pittsburgh. Prior to serving on City Council, he operated a political consulting firm and worked for several Democratic candidates and elected officials. He ran for mayor in 2005 and lost to Bob O'Connor. After the death of O'Connor in 2006, City Council President Luke Ravenstahl assumed the position of mayor. In a special election in 2007, Peduto challenged Mayor Ravenstahl but ended his campaign prior to the primary. He mounted another campaign for mayor and was elected in November 2013 garnering 84% of the vote. He was re-elected in 2017 with 96% of the vote.
Luke Ravenstahl (2006-2014), Democrat
Just one hundred minutes after the death of Bob O'Connor on September 1, 2006, City Council President Luke Ravenstahl was sworn in as the 59th mayor of Pittsburgh. Because of Mayor Bob O'Connor's death, a special election was held in 2007. Mayor Ravenstal won with 63% of the vote. Mayor Ravenstahl took office at age 26, making him the youngest man to hold the office of Pittsburgh Mayor and also one of the youngest mayors of any major city in the United States.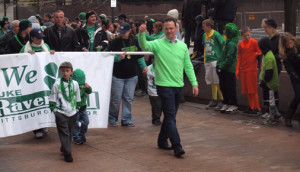 Mayor Ravenstahl worked to keep Pittsburgh on the cutting edge of being a "green" city and a national leader in green building initiatives and clean energy businesses. He was a co-creator of the Pittsburgh Promise, an initiative to invest in the future of children that graduate from the city of Pittsburgh public schools by providing funds to help with their college education. In addition, Mayor Ravenstahl continued the "Redd Up" campaign started by Mayor O'Connor and installed a 311 Response Line for the city. In February 2013, after announcing his plans to run for re-election, Ravenstahl withdrew from the race, citing personal reasons. The years Luke Ravenstahl served as mayor of the City of Pittsburgh were good years for the city's economy. Some say that he and his team were responsible for the city's prosperity during that time. Others feel that his group just rode the economic wave. And still others believe it was probably a bit of each.
Bob O'Connor (2006), Democrat
Bob O'Connor got into politics a little later than most when in 1991, at the age of 45, he was elected to City Council. Prior to entering public life, Bob O'Connor was a Vice President for Pappan Enterprises, a franchise of the Marriott Corporation. He was responsible for managing 36 restaurants in the Pittsburgh area and over 1000 employees. True to form, Bob practiced good public relations. The day after the election, he stood outside on a busy street corner holding a sign that said very simply, "Thanks."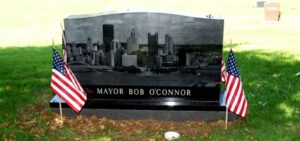 Bob had sought the job of Pittsburgh mayor for a decade. He finally reached his goal of being elected mayor in 2006 and was sworn into office as mayor in front of the City-County Building on January 3, 2006. He spent the rest of the afternoon shaking hands and posing for pictures in the mayor's office. One of the first things O'Connor did was to launch a "redd up" (the Pittsburghese term) campaign designed to spruce up the city for the Major League Baseball All-Star Game that July. He opened up the mayor's office, which had become somewhat isolated during the Murphy years, to local and city officials. He walked long neglected neighborhoods with department heads and reporters on what became known as "Bob-a-thons." During those walks, problems were addressed and attended to. Sometimes the problems were taken care of on the spot. O'Connor was quoted as saying, "I'm a very good listener…When you listen, you can learn a lot." City Hall's priorities began to focus on the basic services needed in the city rather than some grand plan, something that helped the average Pittsburgher. Alley cleanups were initiated and abandoned homes were demolished. He took care of things that made life a little better for those living in areas that previously went unrecognized. On the 185th day of his administration, just six short months in, Mayor O'Connor was admitted to the hospital and diagnosed with cancer. Bob was diagnosed with a rare variant of an unusual cancer of the brain and spinal cord. O'Connor continued to work throughout his hospital stay all the while being showered with cards, flowers, and prayers by the people of Pittsburgh. Sadly he died only two short months later at the age of 61. A place that was near and dear to Mayor O'Connor's heart was "The Caring Place", which is a special place for children to go to receive support after losing a loved one. According to his son Father Terrence O'Connor, that was one of the most fulfilling projects he had the opportunity to be a part of in his career. While in the hospital, Mayor O'Connor was told of a mother who asked Father O'Connor to extend her thanks to him for the Caring Place. She was planning to take her two surviving children there after losing her teenage son. Even though Mayor O'Connor was so ill that he couldn't keep his eyes open, when told of the women's story a tear formed at the corner of his eye. He knew he made a difference. He was loved very much by the people of Pittsburgh. Mayor O'Connor was a mayor who liked to come in the main door, with all the regular folks, and when approaching a crowded elevator he would ask, "Got room for one more?" He was never one to act like he was entitled; he was a great Pittsburgher through and through. Pittsburghers cheered when Bob became mayor and felt a tremendous loss when he died. Bob O'Connor is buried in Calvary Cemetery.
Thomas J. Murphy (1994-2006), Democrat
When Tom Murphy took over leading the city in 1994, the city was not in great shape. The finances were at a $32 million deficit, young college-educated professionals were leaving for employment elsewhere, and the riverbanks were littered with rusting and abandoned steel mills. The city needed a leader who would change the physical landscape as well as give it the psychological boost it desperately needed. Mayor Murphy was just what Pittsburgh needed at that time. He directed the revitalization of Pittsburgh by cleaning up city neighborhoods, cutting the city's workforce, and turning budget deficits into surpluses. He invested $4 billion into the city with new office towers, professional football and baseball parks and the expansion of the downtown convention center in the largest certified green building in the country. The brownfields and the abandoned industrial sites were turned into beautiful exclusive residential communities, and bikes trails were constructed through the city and along the riverfronts. Even the crime rate dropped under Murphy's leadership. Tom Murphy was the longest-serving mayor of Pittsburgh, serving from 1994 to 2006. His leadership was not free of controversy though. The new initiatives, while adding beauty to the city, brought the city to the brink of bankruptcy and earned Pittsburgh the title of a "distressed" city by the state. To help make up for some of the losses, city employees were laid off and the parking tax was increased. Before the 2001 election for mayor, Murphy apparently entered into questionable dealings with the Pittsburgh City Firefighters Union in exchange for their vote. He won the election and, to avoid prosecution, he entered into an agreement with the Federal government.
Sophie Masloff (1988-1994), Democrat
The city's only female and first Jewish mayor is Sophie Masloff, who grew up speaking only Yiddish until she started school in the city. Sophie worked her way up the local political ladder starting at the age of 18 as a secretary at City Hall, to city council president, city councilor, and eventually mayor. She worked with Mayor David L. Lawrence to create the Democratic Party organization that took control of the city government from the Republicans, an organization which remains strong to this day.
Sophie Masloff
assumed the office of mayor at age 70 after Mayor Richard Caliguiri died while serving.  Sophie was well known around Pittsburgh and was easy to identify.  She was short in stature, unpretentious, had a raspy voice and beehive hairstyle and spoke Pittsburghese rather well, all of which made her an easy target for the political cartoonists. When Bill Clinton was running for the office of President of the United States in 1992, he called the mayor's office and introduced himself.  Sophie, thinking she was dealing with a prankster, responded by saying "Yeah, and this is the Queen of Sheba" and hung up on him.  Luckily for her, President Clinton laughed about it years later. Sometimes Sophie would start her speeches with the line:  "As Henry VIII said to each of his wives, don't worry, I won't keep you long."  Mayor Masloff was hard not to like, with her grandmotherly ways of endearing people to her, even those who disagreed with her politics.  It wasn't all fun and games though.  Sophie and her administration had to address urban decay and crumbling infrastructure.  Sophie completed Caliguiri's term and was reelected in November 1989. Sophie focused on running a fiscally responsible office.  She worked to privatize the Pittsburgh Zoo and Aquarium, the National Aviary, Phipps Conservatory, and the Schenley Park Golf Course, all of which were very costly assets to the city.  She ended a 26-day walkout by the Port Authority employees in 1991 by getting a judge to force them to go back to work.  She created an ethics board to hear complaints from citizens against city officials and employees.  She suggested that the Pittsburgh Steelers and the Pittsburgh Pirates should each have their own stadiums, not a popular idea at the time. This was back when both shared Three Rivers Stadium.  This dream was made a reality years after she left office. During Mayor Masloff's term, the city of Pittsburgh was named as the "Most Livable City."  This title gave many Pittsburghers great pride but as we already knew, it was a city that was great to live in long before that recognition.  She decided not to run for a second full term and retired to her home in Squirrel Hill in 1994.  At the age of 90, Sophie was honored by the city with a street near PNC Park named after her.
Richard S. Caliguiri (1977-1988), Independent/Democrat
After Pete Flaherty took a position in President Carter's administration in 1977, Richard S. Caliguiri was appointed interim mayor. Caliguiri won elections for the mayor's office in 1977 and continued serving and winning elections until his death in 1988. Picking up where David L. Lawrence left off, Caliguiri started "Renaissance II" for continued urban renewal and city revitalization. His efforts were hampered in large part due to the city's economic downturn. Up until that time, steel was huge business in Pittsburgh. The economy took a large hit when the steel industry declined and hostile takeovers of both Gulf Oil and Koppers were successful in removing several thousand corporate headquarter jobs from the Pittsburgh region.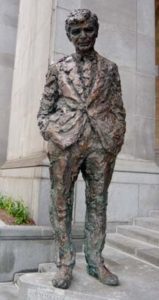 Westinghouse, another powerhouse in Pittsburgh, fell on hard times with a bankruptcy and an eventual move to New York. The "Steel City" was left without a single major steel mill in the city. Pittsburgh, once able to boast of having many Fortune 500 companies headquartered here was down to less than ten. Given the loss of the companies and the industries Pittsburgh once depended upon, it is amazing that Caliguiri was able to accomplish as much as he did. Sadly, in the late 1980s, Mayor Caliguiri was diagnosed with amyloidosis, a rare and often fatal protein disorder. Fighting to the end, Caliguiri lost his battle with the disease in 1988 at the age of 56. Richard Caliguiri is not to be forgotten though. Every year in September there is a Richard S. Caliguiri Great Race in the city. Today a statue of Caliguiri, sculpted by Robert Berks in 1990, stands on the steps of the downtown Pittsburgh City County Building on Grant Street. Richard Caliguiri is buried in Calvary Cemetery.
Peter F. Flaherty (1970-1977), Independent/Democrat
Pete Flaherty first served his nation as a navigator in the Army Air Corps in WWII. Afterward he graduated from the University of Notre Dame Law School and served as an Assistant District Attorney for Allegheny County and served on City Council before reaching the mayor's office. Pete Flaherty campaigned as a democrat for mayor by promising to return the mayor's office to the neighborhoods instead of the special interests. His main focus as mayor when he took office in 1970 was on the infrastructure of the city and the tax burden which had been increasing every year over the previous ten years before he took office.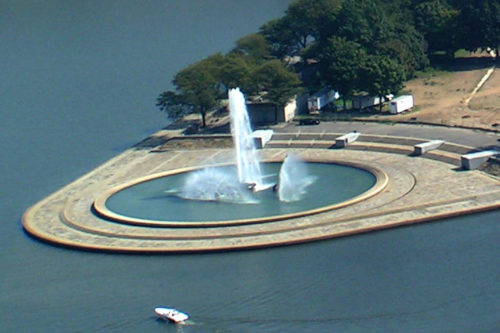 National headlines were made by Mayor Flaherty when, during the strike of the refuse collectors, he and his administrative staff used rental trucks to collect refuse during the strike. In addition to the strike of the refuse collectors his first year in office, he had to deal with the telephone operators' strike and postal workers' strike, as well as the Blue Flu of the city police force. During his tenure, Mayor Flaherty balanced the city budget each year without increased or new taxes and was the one to turn on the new fountain at Point State Park in 1974 The fountain at the Point became the city's signature attraction and is a great place to relax and cool off on a hot day in the mist. When Flaherty left office in 1977 he left the city with a substantial budget surplus and the residents with a lower tax burden. He utilized the city employees to improve the city roads, collect refuse, and staff the first city emergency ambulance system. He reduced pollution in the city by converting some coal furnaces to gas heat throughout the city and increased the efficiency of the Water Department by putting in a modern centralized water filtration system. Under his leadership, the City of Pittsburgh was the first city in the state to adopt affirmative action programs for minorities and women. While Flaherty was in office the Steelers won two Super Bowls, 1974 and 1975, and the Pirates won the World Series in 1971. Right after leaving his post as mayor in 1977 he went on to be appointed as Deputy Attorney General of the United States under the Carter Administration. He returned to Pittsburgh and was elected County Commissioner in 1983. He died at the age of 80 in 2005. Peter Flaherty is buried in Calvary Cemetery.
Joseph M. Barr (1959-1970), Democrat
Joseph Barr was the youngest man up until that point to be elected as a State Senator in 1940. He stayed in the State Senate for 20 years before looking to the mayor's office. Mayor Barr had a calm demeanor which served him well during the turbulent times he was in office. He worked hard to create additional office space in Pittsburgh and also promoted Pittsburgh as the ideal home for any corporation. Mayor Barr focused on better street lighting and improving the city's water plant. It was during his term that the Civic Arena was built, a crown jewel for the city at the time. Joseph Barr is buried in St. Mary's Cemetery.
Thomas Gallagher (1959), Democrat
Thomas Gallagher was the President of the City Council when Mayor David Lawrence was elected governor of Pennsylvania. He filled the mayor's post until Joseph Barr was elected just nine months later. Thomas Gallagher was Pittsburgh's oldest mayor taking the office at the age of 75.

During his brief tenure as mayor, Thomas Gallagher met Nikita Krushev, the head of the Soviet Union, at the Pittsburgh airport. It was during his time in office that the Fort Pitt Bridge opened, giving anyone coming to the city through the Fort Pitt Tunnels a stunning view of the city. After his position as mayor ended he returned to serve on City Council. One of the overlooks on Mount Washington is named after this mayor. Thomas Gallagher is buried in Calvary Cemetery.
David L. Lawrence (1946-1959), Democrat
In 1945,
David L. Lawrence,
an Irish Catholic Democrat, was elected mayor of Pittsburgh by a slim margin. At the time, Pittsburgh was not a pretty place. The smog was so thick that it was not unusual for men to change their white dress shirts in the middle of the day because they would become dirty from the air. It also was not unusual for the street lights to burn in the middle of the day for the same reason. The industrial pollution was ruining the rivers, making the air unhealthy to breathe and was forcing many companies to consider leaving the Pittsburgh area. Within days of taking office in 1946, Mayor Lawrence created a seven-point program to help with the city's urban renewal. Since Republicans were still very much in control of the city, Lawrence, a Democrat, had to find a way to form alliances with the other side. Lawrence and Richard K. Mellon, a staunch Republican and chairman of one of the largest banks in the United States, found common ground as early environmentalists and an interest in reviving the city. The projects completed during his four terms as mayor, along with the help of Mellon, became known as Pittsburgh's "Renaissance I." The first task Mayor Lawrence took on was to free the air of smog. With that accomplished, he moved on to building a collection of skyscrapers in the city, new bridges, airport, parks, medical centers, expressways, public housing units, a civic and cultural center, and expanding the universities.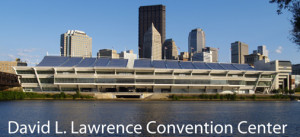 By 1957, Pittsburgh was cited as one of the 10 best-governed cities and Fortune magazine named Lawrence one of nine outstanding mayors in the United States. Lawrence served four terms as mayor of Pittsburgh from 1946 until 1959 when he resigned after being elected Governor of Pennsylvania. He is the only mayor of Pittsburgh to go on to be Governor of the state. Lawrence, it is said, was instrumental in the nominations of Franklin Delano Roosevelt in 1932 and the 1960 nomination of John F. Kennedy. This earned him the title "maker of kings." He served in the Kennedy and Johnson administrations as the Chairman of the President's Committee on Equal Opportunities in Housing. While attending a campaign rally for gubernatorial candidate Milton Shapp in Pittsburgh on November 4, 1966, Lawrence fell ill and collapsed. He died 17 days later at the age of 77. David L. Lawrence was a personal friend of Bishop Wright, who officiated his funeral mass. Bishop Wright told of the times he would often go along with Lawrence to visit the children of unwed mothers at the Rosalia foundling home. Even though he was a powerful and influential man, he would go there to interact with the children and give them the attention they needed. There was no one to impress there. Bishop Wright said that then and there he knew Lawrence was with a great man. David L. Lawrence is buried in Calvary Cemetery.
Cornelius Decatur Scully (1936-1946), Democrat
It was during WWII that Pittsburgh earned the name "The Smoky City" because it was an industrial giant during the war. Mayor Cornelius Scully instituted smoke control measures and upgraded the Health Department. It was Scully's administration that implemented the use of parking meters. Public Parks were created for all to enjoy. He also promoted the Home Rule Charter to give the city more control over itself and lessen influence from the state.
William N. McNair (1934-1936), Democrat
Mayor William McNair was a bit of an eccentric who had a reputation for personal honesty. His election ended 28 years of Republican rule in Pittsburgh. He not only battled City Council over many issues but he alienated almost all of his fellow Democrats including President Franklin Delano Roosevelt. McNair wanted to be seen and meet with all the citizens who came to see him so he set up his office in the rotunda of the City-County Building. This arrangement didn't last long, because McNair found himself getting mobbed. It was during his administration that the great flood of 1936 occurred. Mayor McNair didn't mind being in the spotlight and he often played the violin on local theater stages and would appear on national radio programs with Rudy Vallee and Major Bowes. McNair resigned abruptly from office on October 6, 1936, after which he never held another public office. McNair died of a heart attack at the age of 67 in 1948 while at a political rally. William McNair is buried in Allegheny Cemetery.
John S. Herron (1933-1934), Republican
Prior to being elected Mayor of Pittsburgh, John S. Herron served on City Council for 20 years. It was during his tenure that the Sunday Blue Laws were voted out and professional football began in Pittsburgh. John Herron is buried in Homewood Cemetery.
Charles H. Kline (1926-1933), Republican
Prior to becoming the mayor of Pittsburgh, Charles Kline was a State Representative and a State Senator. During Kline's tenure as mayor, the country suffered through the Great Depression. Despite the country's difficulties, Mayor Kline managed to open Frick Park and see through the completion of several office buildings (Gulf Building, Grant Building, Koppers Building, and the Federal Courthouse) that are still in use today. He died just four months after resigning in 1933. He was convicted by a jury on 49 counts of corruption but they were later overturned by a judge. Charles Kline is buried in Allegheny Cemetery.
William A. Magee (1922-1926) Republican
Magee is a name familiar to many Pittsburghers due to Magee Hospital and Magee Street, both of which were named after William Magee's family. William Magee, a liberal Republican, served two terms as mayor of Pittsburgh.
Edward V. Babcock (1918-1922), Republican
During his term as mayor of Pittsburgh, Edward Babcock built parks and playgrounds as well as implemented many other public improvement projects. He also was the first mayor to appoint women as heads of city departments. Mayor Babcock handled a deadly flu epidemic, the start of women's suffrage, and a notorious steel strike. Later when Babcock was elected as a Commissioner of Allegheny County, Babcock Boulevard and other major arteries were built plus three new bridges were completed (Sixth Street Bridge, Seventh Street Bridge, and the Ninth Street Bridge). Babcock rightfully earned the moniker "Father of the County Parks" by purchasing land for both North and South Park. He gave 4000 acres of land to Allegheny County at cost. Edward Babcock is buried in Homewood Cemetery.
Joseph G. Armstrong (1914-1918), Republican
The Armstrong Tunnels were named for Mayor Joseph G. Armstrong. His nickname was "Joe the Builder" because building things seemed to be his focus while in office. The most extensive construction project his administration undertook was the construction of the City-County Building. When he died in 1931, his body laid in state in the County Courthouse. Joseph Armstrong is buried in Southside Cemetery.
William A. Magee (1909-1914)Republican
During his first term the Public Safety Department started to use motorized conveyances. It was also the era when Forbes Field opened. In 1911, Mayor Magee and the City Council endorsed a new tax system that would tax land at twice the rate of improvements, and sought to abolish the old property tax system. This was done to punish those that hoard land and keep it out of use. This land tax survived the only serious challenge presented a few years later.
George W. Guthrie (1906-1909), Democrat
George Guthrie considered himself a reform candidate and was voted into office by both Democrats and Independents, ending the era of Republican control dating back to the Civil War. He focused on reforming both the political system and the tax system. It was during George Guthrie's term as mayor in 1907 that the City of Allegheny was made a part of the City of Pittsburgh. This was not wanted by the residents of Allegheny, and it was a painful process for all. Pittsburgh suffered a terrible flood on March 15, 1907. George Guthrie died in Tokyo while serving as the United States Ambassador to Japan in 1917. George Guthrie is buried in Allegheny Cemetery.
William B. Hayes (1903-1906), Citizen's/Democrat
It was during William Hayes' time in office that the title of "Recorder" reverted back to "Mayor." It was also during his tenure that the Pirates lost the first World Series in 1903. The Nickelodeon was debuted in 1905, giving birth to the motion picture industry. Pittsburgh's old City Hall burned to the ground during Mayor Hayes' term in office.
Joseph O. Brown (1901-1903), Republican
Joseph Brown served as the Prothonotary of Allegheny County and as the Director of Public Safety before becoming "Recorder." The Frick Building opened during his time in office. is administration battled vice throughout the city. It was also during this tenure that the
Biddle Brothers made their escape
from the Pittsburgh Jail. Joseph Brown died while in office; his death certificate lists the cause as "Heart failure - superinduced by long, continued mental strain and worry."
Adam M. Brown (1901), Republican
Adam Brown was the first President of the Allegheny County Bar Association and a judge of the Court of Common Pleas. Prior to these achievements, Adam Brown was a California 49er during the gold rush. He was also the commander of a small military unit in which he earned the title of "Major." Brown was a delegate to the Republican National Convention which nominated President Lincoln in 1864, and Grant/Colfax in 1868. He did not actively seek public office and often turned down chances to run for various positions. He was appointed as the "Recorder" of Pittsburgh by the governor of Pennsylvania; though it was really the office of Mayor that he filled. He only served for 7 months before dying while in office. Adam Brown is buried in Allegheny Cemetery.
William J. Diehl (1899-1901), Republican
Prior to becoming mayor of Pittsburgh, William Diehl worked as a bookkeeper, served as Deputy Sheriff for four years, worked in the city's Treasurer's Office and also was involved in the oil and natural gas industry. While he was mayor his administration saw the opening of the Duquesne Club, the founding of the United States Steel Corporation and the opening of Bigelow Boulevard, then known as Grant Boulevard. He was also a thirty-third degree Mason. William Diehl is buried in Allegheny Cemetery.
Henry P. Ford (1896-1899), Republican
Henry Ford was an accountant by trade and he was associated with many Pittsburgh industries before becoming the mayor of Pittsburgh. It was during his tenure that water filtration was begun in Pittsburgh, the Department of Bridges was created, and it was also the time when the Pittsburgh Police Department started a Bicycle Patrol Division. Henry Ford is buried in Homewood Cemetery.
Bernard J. McKenna (1893-1896), Democrat
Bernard McKenna fought in the Civil War on a gunboat and he eventually became a paid city fireman.  While McKenna served as mayor, the construction of the Highland Park Zoo and the Carnegie Library was completed. Bernard McKenna is buried in St. Mary's Cemetery.
Henry I. Gourley (1890-1893), Republican
Henry I. Gourley was a hard worker and he became a well-respected school teacher. When Gourley was mayor of Pittsburgh, his administration was renowned for being honest with the residents of the city.  His reputation for hard work and honesty served him well while he was in the mayor's office. Henry Gourley is buried in Homewood Cemetery.
William McCallin (1887-1890), Republican
He became mayor of Pittsburgh in 1887.  One of the public works projects completed during his time as mayor was Schenley Park. William McCallin is buried in Homewood Cemetery.
Andrew Fulton (1884-1887), Republican
Andrew Fulton was a tall, strong, well-liked young man whom most Pittsburghers called "Andy." The Fulton family was in the foundry business.  Western Penitentiary was completed during Mayor Fulton's tenure. After his term ended, he moved to Colorado to raise horses for a number of years but returned to Pittsburgh and remained active in city and county politics for the remainder of his life. Andrew Fulton is buried in Allegheny Cemetery.
Robert W. Lyon (1881-1884), Democrat
As a young man, Robert W. Lyon was a blacksmith who fought with the 102nd Pennsylvania Volunteers during the Civil War where he was wounded twice. After the war he went into the oil business. The Smithfield Street Bridge was completed during Mayor Lyon's tenure, and following the assassination of President James Garfield, the Garfield Section became part of the city in 1881. Robert Lyon is buried in Calvary Cemetery.
Robert Liddell (1878-1881), Democrat
Before becoming the mayor, Robert Liddell was a beer maker. The city streets were electrified in 1879 and Alexander Graham Bell's telephone was used in Pittsburgh on a limited basis. After he left office, he was employed as a liquor dealer. Robert Liddell is buried in Uniondale Cemetery.
Jared M. Brush (1869-1872), Republican
The administration of Jared Brush established the first full-time Fire Department and completed extensive street construction projects. Brushton is named after him. He is buried in an unmarked grave in Allegheny Cemetery.
James Blackmore (1868-1869 and 1872-1875), Workingmen's
James Blackmore was involved in the lumber and coal business. During James Blackmore's second term as mayor, the city's southern boundaries were extended and a new City Hall was built on Smithfield Street. He died less than a week after finishing his second term as mayor. James Blackmore is buried in Allegheny Cemetery.
William McCarthy (1866-1868 and 1875-1878), Republican
William McCarthy was also known as "Roaring Bill." He was a volunteer fireman and was a Pittsburgh Dispatch pressman. He served as mayor again from 1875 to 1878. It was during his first term that Bloomfield became part of the city of Pittsburgh. It was also during this time that the inclines were built to carry both materials and people up and down from Mount Washington. The police used to assure the citizens that "All is Well" on the hour; this practice was stopped during Mayor McCarthy's term. The deadly railroad riots of 1877 occurred during his second term. Striking railroad workers clashed with Philadelphia Militiamen and the railroad terminal at 28th Street was burned to the ground. William McCarthy is buried in an unmarked grave in Uniondale Cemetery.
James Lowry, Jr. (1864-1866), Union City
James Lowry, Jr. was both a coal merchant and the owner of a foundry. During his tenure as mayor, the city was booming in all of its industries. Sometime after leaving office, he continued to serve the city in the capacity of Coroner of Allegheny County. James Lowry, Jr. is buried in Allegheny Cemetery.
Benair C. Sawyer (1862-1864), Republican
The Civil War was raging during Mayor Benair Sawyer's term. Pittsburgh not only supplied vast amounts of materials for the war effort but it also supplied many young men to fight. The Allegheny Arsenal explosion happened during Sawyer's term, taking the lives of 78 people. After his term as mayor, Sawyer lost most of his assets during the Financial Crisis of 1873. He moved to Colorado and then to California where he made a fortune in mining.
George Wilson (1860-1862), Republican
Mayor George Wilson had the honor of introducing President-elect Abraham Lincoln from the balcony of the Monongahela House on a rainy Valentine's Day in 1861. He had many positions during his career, including tobacco plant worker, attorney, Director of the Public School System, City Councilman, and Mayor. George Wilson is buried in Homewood Cemetery.
Henry A. Weaver (1857-1860), Republican
Henry Weaver was a dedicated Republican. It was during his term that the term of office for mayor was extended to two years. Prior to serving as Pittsburgh's mayor, Weaver was a manager of the Madison Coal Company. Henry Weaver was appointed by President Lincoln to the position of Collector of Internal Revenue for Western PA. Henry Weaver is buried in Allegheny Cemetery.
William Bingham (1856-1857), American
Before his term as Mayor of Pittsburgh, William Bingham was involved in the freight delivery business along with other members of his family in the Bingham Brothers Company.
Ferdinand E. Volz (1854-1856), Whig/Whig-Democrat Fusion
Before and after his term as mayor, Ferdinand Volz served as water assessor, just like his father did before him. He was appointed as U.S. Collector of Revenue for Western PA by President Johnson and was also elected as Treasurer of the Allegheny Valley Railroad. Ferdinand Volz is buried in Allegheny Cemetery.
Robert M. Riddle (1853-1854), Whig
The city of Pittsburgh suffered through the worst cholera epidemic during Mayor Riddle's term in office. Robert Riddle was instrumental in establishing the Republican Party. Prior to serving as mayor, Riddle was the editor of the Commercial Journal and he served as the Pittsburgh Postmaster in 1841.  Robert Riddle is buried in Allegheny Cemetery.
John B. Guthrie (1851-1853), Democrat
John Guthrie was sent along with the Duquesne Grays to fight in the Mexican War. Sometime after his return he was appointed as the Collector of Customs for the very busy port of Pittsburgh. He went on to become mayor of Pittsburgh in 1851. John Guthrie is buried in Allegheny Cemetery.
Joseph Barker (1850-1851), People's/Anti-Catholic Party
One mayor of Pittsburgh is known mostly for his anti-Catholic and nativist views. Joseph Barker served as the mayor of Pittsburgh for only one year. Not much is known about him but it is reported that he was an illiterate street preacher who had a strong dislike of Catholics. After one of his anti-Catholic tirades on the street corner in front of St. Paul's Cathedral in Oakland in 1849, Mayor John Herron, who was mayor the term before Barker, had Joseph Barker arrested for using lewd and indecent language, obstructing traffic and disturbing the peace. Barker was fined and sentenced to twelve months in jail.  While he was in jail, Barker's nativist supporters started a write-in campaign and it succeeded in him winning the election as mayor of Pittsburgh in 1850, a position he held until 1851. That was the only public office held by Joseph Barker despite his many attempts at re-election. Eleven years after leaving office, he met a tragic death when he was decapitated by a train in Manchester. Joseph Barker is buried in Allegheny Cemetery.
John Herron (1849-1850), Whig
John Herron was from one of the founding families of Pittsburgh. He served the country as a captain in the Mexican War during the siege of Vera Cruz.
Gabriel Adams (1847-1849), Whig
After leaving office, he served as a judge of the Court of Common Pleas.
Dr. William Kerr (1846-1847), Democrat
Prior to being mayor of Pittsburgh, Dr. Kerr opened a medical office on Liberty Avenue and owned an Apothecary. Pittsburgh also did well under the leadership of Dr. William Kerr. It was during this time that Mercy Hospital was established and The Pennsylvania Railroad was founded. His presence is felt in the West End of Pittsburgh to this day, as he is the namesake of the Kerr Street in the Elliott neighborhood. William Kerr is buried in Allegheny Cemetery.
William J. Howard (1845-1846), Whig
William J. Howard worked as a merchant before becoming the mayor of Pittsburgh in 1845. His business was destroyed, along with about one third of the city, in the
Great Fire of April 10, 1845
. His administration was focused on helping Pittsburghers recover from the destruction of the fire. He served as president of the board of "Guardians of the Poor," a forerunner of the Salvation Army, for a long time. William Howard is buried in Allegheny Cemetery.
Alexander Hay (1842-1845), Whig/Volunteer/Independent
As a young man, Alexander Hay learned the trade of cabinetry which served him well in his later years when he and his sons were the owners of a fine furniture business. After leaving office, he served his country as a commander in the Mexican War and as a captain in the Civil War where he participated in the Battle of Yorktown. Alexander Hay is buried in Allegheny Cemetery.
James Thomson (1841-1842), Whig
James Thomson arrived in Pittsburgh as a young man of 22 years.  He started off by making and repairing watches in a jewelry store he operated on Market Street. From there he moved into the engine building business, which he returned to after his term as mayor. James Thomson is buried in Allegheny Cemetery.
William W. Irwin (1840-1841), Whig
William Irwin had a favorite mode of transportation when he was a boy: a pony. He acquired the nickname "pony Irwin" because he rode his pony wherever he went. When Irwin was elected mayor of Pittsburgh in 1840, he focused on expanding the Pittsburgh's infrastructure and city government. He wanted the city to be able to keep up with the rapidly growing region. From the mayor's office, Irwin was able to run successfully as a Whig for the 27th U.S. House of Representatives, representing the 22nd congressional district from Pennsylvania. When his term expired in Congress, he was appointed as U.S. Ambassador (Charge d'affaires) to Denmark. Like many of the mayors of Pittsburgh, William Irwin both started his life in Pittsburgh and in 1856 died in Pittsburgh. William Irwin is buried in Allegheny Cemetery.
William Little (1839-1840)
William Little only served as Mayor of Pittsburgh for a short time. He found political life to be most frustrating and after leaving office worked in business. William Little is buried in Allegheny Cemetery.
Dr. Jonas Roup McClintock (1836-1839), Democrat
Dr. McClintock was credited with saving many lives during the cholera epidemics. He attended both Western University (later known as the University of Pittsburgh) and the medical school at the University of Maryland. Given his medical background it is only natural that he was the person to organize the city's first Board of Health four years before taking office.  He was still a young man of 28 when he became the mayor of Pittsburgh. Dr. McClintock led a company of 3,500 Union men in the Civil War and served as a PA State Senator in 1853. Dr. Jonas McClintock is buried in Allegheny Cemetery.
Samuel Pettigrew (1832-1836)
Samuel Pettigrew has the distinction of being the last "appointed" mayor of Pittsburgh and also is the first "elected" mayor of Pittsburgh. Pettigrew's administration was put to the test with the city's first major disaster, a flood that crested at 38.2 feet in February 1832. It was during Pettigrew's tenure that the city was becoming industrialized. The first steam locomotive in the mid-west was named "The Pittsburgh."
Mangus Miller Murray (1831-1832)
The well-known Murray Avenue in Squirrel Hill was named after this fourth mayor of Pittsburgh.  In addition to serving as mayor from 1828 to 1830, he also served for the years 1831 to 1832. Just like the mayor before him, Murray got his start in life in Philadelphia in 1787.
Matthew B. Lowrie (1830-1831), Anti-Masonic and Anti-Jackson Party
Edinburgh, Scotland, was the land of Matthew Lowrie's birth. When he was a young man, he had a thriving grocery business. Lowrie was active in his church and for many years was a Sunday school teacher.  Matthew Lowrie was not the only one of his family to be involved in public service. His brother, Walter, was a United States Senator and his son, Walter H. Lowrie, became a Chief Justice of the Pennsylvania Supreme Court. It was during Mayor Lowrie's term in office that the growing city was divided into four wards: north, south, east and west. During the time Lowrie was mayor the city bought its very first steam powered fire engine which was named "The Citizen". Lowrie is credited with modernizing the Pittsburgh Fire Department. He died in 1850 of cholera. Matthew B. Lowrie is buried in Allegheny Cemetery.
Mangus Miller Murray (1828-1830)
The well-known Murray Avenue in Squirrel Hill was named after this fourth mayor of Pittsburgh.  In addition to serving as mayor from 1828 to 1830, he also served for the years 1831 to 1832. Just like the mayor before him, Murray got his start in life in Philadelphia in 1787.
John M. Snowden (1825-1828)
John Snowden began his life in Pittsburgh in 1811 after leaving the town of his birth, Philadelphia.  Once in Pittsburgh, he started printing and selling books and even published his own newspaper called "The Mercury." South Park Township's original name was Snowden Township, named after this mayor of Pittsburgh.
John Darragh (1817-1825)
John Darragh was born in Ireland in 1772. Life's journey brought him to the United States where he eventually was appointed mayor of Pittsburgh by City Council in 1817.  He focused on establishing a water distribution system for the city. Many sidewalks and street drains were built. He died just three short years after leaving office.
Ebenezer Denny (1816-1817)
Ebenezer Denny has the distinction of being the first person to be appointed as mayor of the "city" of Pittsburgh. He was a Revolutionary War hero with red hair and blue eyes who was present during the surrender of Cornwallis and the British at the siege of Yorktown on October 17, 1781.  Denny's journal is one of the most frequently quoted accounts of the surrender. Ebenezer was sworn in as the mayor of Pittsburgh on July 19, 1816. He, unfortunately, had to resign from his position of mayor just a year and a half later on January 14, 1817, due to health concerns. Denny Street, in Pittsburgh's Lawrenceville neighborhood, was named in his honor. He died on July 21, 1822. Ebenzer Denny is buried in Allegheny Cemetery.
Chief Burgesses
1794-1813
George Robinson (1794-1800) John Park (1800-1801) Dr. George Stevenson (1801-1802) Isaac Craig (1802-1803) James O'Hara (1803-1804) General Pressley Neville (1804-1805) General John Wilkins (1805-1812) William Steele (1812-1813)