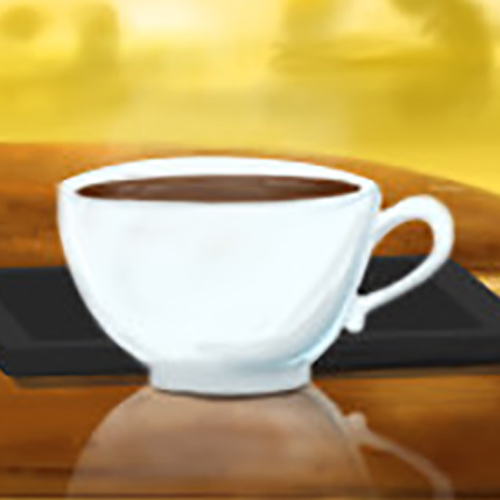 Great Coffee Shops in the Pittsburgh Area
February 2, 2016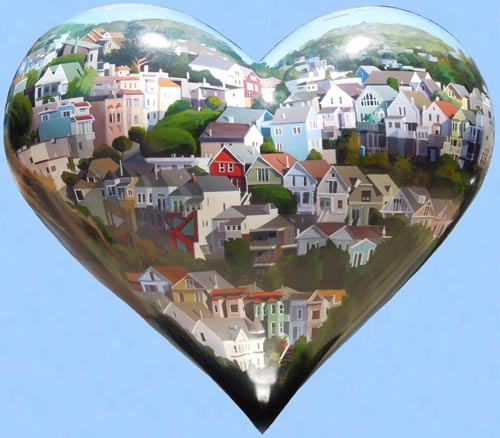 Pittsburgh: Looking for Love in All the Right Places
February 15, 2016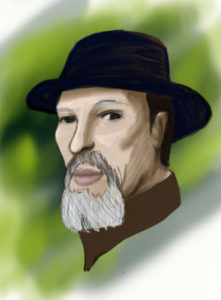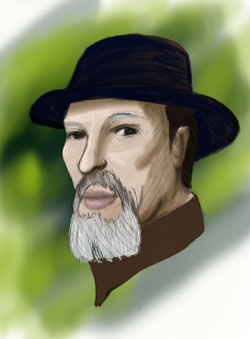 Playwright August Wilson was greatly influenced by his life in Pittsburgh. His "Pittsburgh Cycle" of 10 plays explores the Black experience in America in each decade of the 20th century. Though he spent most of his adult life in Minneapolis and Seattle, the Pittsburgh native always held on to his roots.
Early Life
Wilson was born Frederick August Kittel Jr. on April 27th, 1945 in the Hill District of Pittsburgh. He was the fourth of six children born to German immigrants Frederick August Kittle Sr. and Daisy Wilson. August and his siblings were raised primarily by their mother in a home on 1727 Bedford Avenue. This site has been put on the List of Pittsburgh Designated Historic Structures and the National Register of Historic Places. Black Americans, Jewish and Italian immigrants were the primary residents of this economically depressed neighborhood. As a biracial family life for Wilson and his sibling was very tough. Wilson struggled with his identity as feeling neither Black or White for most of his life.
Daisy Wilson divorced Kittle in the 1950s and married David Bedford. They would then move to Hazelwood, a predominantly white neighborhood. There, the family encountered relentless racial threats and hostility. Likewise, Wilson faced hateful classmates as one of 14 Black students at Central Catholic High School in Oakland. Over the next year and a half, Wilson attended Connelley Vocational High School and Gladstone High School. It was at his third school that Wilson was accused of plagiarism, leading to him dropping out at the age of 15.
While working a range of menial jobs Wilson continued to educate himself. He met a wide variety of people. His shrewd observation of the local culture and his many friends and acquaintances would become the basis for his later work.  The Carnegie Library of Pittsburgh recognized Wilson's extensive use of their resources and later "awarded" him an honorary high school diploma. After his father's death in 1965, Frederick Kittle Jr. changed his name to August Wilson. He chose to adopt his mother's surname in tribute to her.
Early Career
It was in the late 1960s that he decided to be a poet. Wilson began to submit poems to publications such as Harper's—a long-running monthly magazine of literature, politics, culture, finance, and the arts.  He would sit at cafes and bars, observing those around him and writing on napkins. He learned to adopt the exact language he heard, incorporating detailed dialects and accents into his work. Malcom X heavily influenced Wilson, and he quickly embraced the Black Power movement. This led to the creation of a community-based, Black Nationalist theater company in the Hill District of Pittsburgh. Together, Wilson and his friend, Rob Penny, teamed up with a student-community activist group at the University of Pittsburgh. They founded the Black Horizon Theater in 1968.
In 1969 Wilson married Brenda Burton and converted to Islam. The couple had one daughter, Sakina-Ansari Wilson. They would divorce in 1972. Throughout the 70's Wilson continued to publish poetry. Additionally, he partner with others to provide space for Black writers to come together and support each other. In 1978, he moved to St. Paul, Minnesota. There he took a position writing educational scripts at the Science Museum of Minnesota. Wilson wrote his first notable play in 1979. Jitney garnered acclaim, earning him a fellowship at the Minneapolis Playwright Center a year later.
A Rising Playwright
Over the next decade Wilson would write and produce four other plays, including the Pulitzer Prize winning work, Fences (1985): Ma Rainey's Black Bottom (1984), Joe Turner's Come and Gone (1986), and The Piano Lesson (1987). Though he lived and wrote miles from Pittsburgh, it was his hometown and its people that took center stage throughout his body of work.
The beginning of the 90's brought a second divorce—Judy Oliver, married 1981—as well as a second Pulitzer Prize for The Piano Lesson. Wilson moved to Seattle that same year, where he continued his success. The next 15 years would yield five more plays. They were Two Trains Running (1990), Seven Guitars (1995), King Hedley II (1999), Gem of the Ocean (2003), and Radio Golf (2005). Throughout that time he garnered more honors and awards. He also married a third time in 1994 to Costanza Romero. Together they had a daughter Azula Carmen Wilson. He served on the Board of Trustees at the University of Pittsburgh from 1992 to 1995. The University awarded Wilson an honorary Doctor of Humanities in 1995.
In 2003 at the Seattle Repertory Theatre Wilson himself hit the stage. His autobiographical, one-man show, How I Learned What I Learned was a hit. This theater is the only one in the country to produce his entire 10-play cycle, as well as his one-man show. Wilson set all but one of his plays in Pittsburgh; Ma Rainey's Black Bottom is set in Chicago but makes reference to Pittsburgh.
Final Years and Beyond
Initially, Wilson did not plan to write a play for each decade of the 20th century. However, once he had recognized a pattern in his first three, he decided to carry it through to the end. August Wilson was diagnosed with liver cancer in June of 2005. He died four months late on October 2nd, at the age of 60. Wilson's family buried him in his hometown of Pittsburgh at Greenwood Cemetery.
August Wilson was honored in many ways after his passing. On October 16, 2005 Broadway renamed the Virginia Theater in honor of him. The August Wilson Theater is the first to be named for a Black American. The City of Pittsburgh established the August Wilson Center for African American Culture in the Cultural District in 2009. Hollywood created a film version of Wilson's best known work, Fences. It was released in theaters in 2016. His wishes for the film to be made by a Black director were honored when Denzel Washington directed and starred alongside Viola Davis.
By Janice Lane Palko