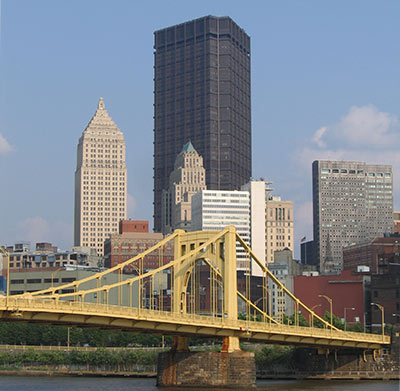 12 Things We Need in Pittsburgh
January 27, 2020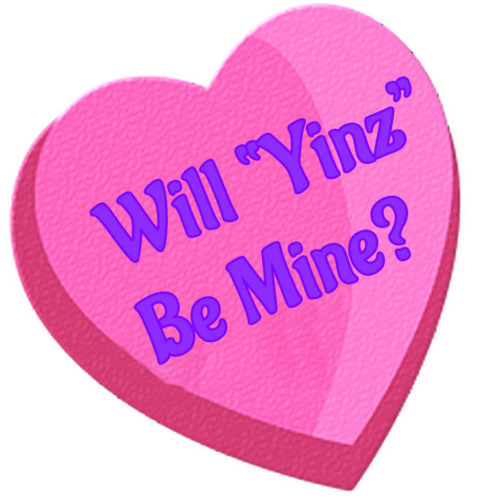 Be Mine: Candy Hearts with a Pittsburgh Twist
February 10, 2020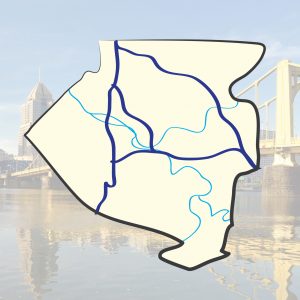 We live, work, worship, and play here, but do we know how some of the towns, boroughs, and municipalities around us acquired their names? Some are obvious, having derived from descriptions of geographical or features found in that area. For instance, Oakland is reported to have gotten that name because of the numerous oak trees found there. The North Shore received that appellation because it is located on the northern bank of the Allegheny River.
But what about those other places? How did they get their names? Some were named after people. Who were they? And why did they merit having a place named after them? Here are some of the places without obvious namesakes and how they got their names.
Aspinwall
This borough was named after Annie Ross Aspinwall, the granddaughter of James Ross, who was one of the first senators from Pennsylvania. She sold a parcel of land on the Allegheny River that eventually became Aspinwall.
Blawnox
Originally known as Hoboken, this municipality along the Allegheny River got its name from the Blaw-Knox Company, the town's primary employer.
Castle Shannon
This borough in the South Hills owes its name to a farm owned by David Strawbridge, who named it Castle Shanahan, but the name eventually evolved into Shannon.
Emsworth
Down the Ohio River was a parcel of land that was purchase from the descendants of William Penn and it is believed to have been named after an English Duke named Emsworth.
Glen Osborne
Located on the north shore of the Ohio River, this borough gets its name for the Scottish word for valley "Glen" and Osborne from a local landowner.
Heidelberg
This borough in southwest Allegheny County was named for the German city of the same name. Many Germans settled in this Pittsburgh region and recalled their homeland when naming their town.
Town of McCandless
McCandless got its name from Judge Wilson McCandless, who was a member of the Pennsylvania Electoral College.
McKees Rocks
As a reward for his service in the French and Indian War, Alexander McKee was given this portion of land near the Ohio River. The "rocks" part came from the rocky outcropping found near there.
Monroeville
This municipality is named for Joel Monroe. As the first postmaster in the area, he wasn't honored with his likeness on a stamp but with this eastern suburb being name for him, which may be a more lasting honor.
Moon Township
Local historians believe this lunar sounding name came about when settlers to the region began to describe this crescent-shaped stretch of land as moon-shaped, hence Moon Township.
Mt. Lebanon
Who knew that when the Rev. Joseph Clokey came back from the Near East and planted two Cedar of Lebanon trees in his yard on Bower Hill Road, that those non-native trees would give this southern suburb its name.
Scott Township
Located in the South Hills, this township was named for General Winfield Scott, a hero of the War of 1812 and the Mexican War. He was also the Whig Party Presidential candidate in 1853.
Wilmerding
Back in the day, there was a slogan for a now defunct hamburger chain that said, "There's no Winky's in Wilmerding." There may not have been a Winky's there, but there was a very prominent person behind the town's name – Joanna Wilmerding Negley, whose husband owned the land and was a nephew of Thomas Mellon.
By Janice Lane Palko